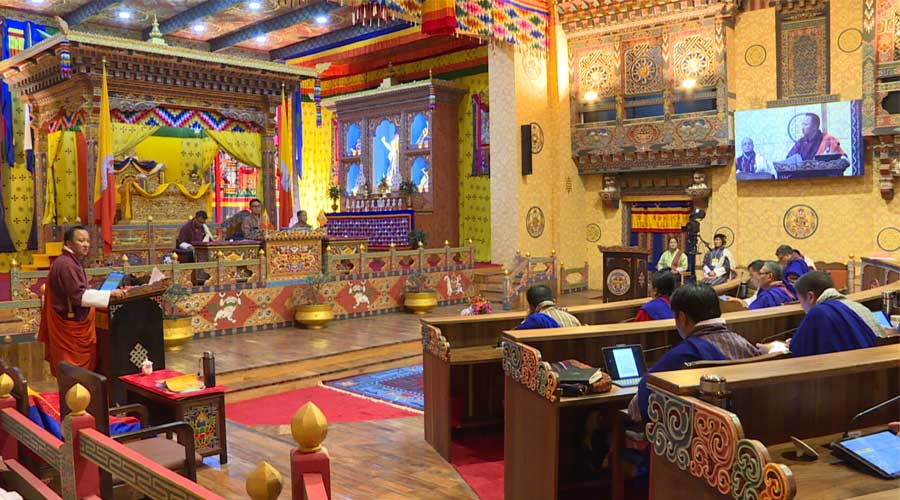 The Finance Minister said there is a possibility of extending the loan repayment period for students who took education loans from the financial institutions. The minister said this in the National Council. Presently, the students have to repay the loans within ten years.
Eminent Member Phuntsho Rapten suggested extending the loan repayment period to 15 to 20 years for education loans.
"Parents have availed loan to give education to their children either within the country or abroad, for which they have to reimburse the loan within 10 years. So, if the loan payment for house owners is extended to 30 years then I see a possibility to increase the education loan repayment for those who took education loan for at least 15 to 20 years," said Eminent Member, Phuntsho Rapten.
To this, the Finance minister asked the National Council to put forward a recommendation to the government.
"Mostly education loans are availed by People who belong to economically disadvantaged backgrounds. The banks give out loans with a minimum interest rate. Within these two years, no extra students have gone outside to study. We agree with what the member said so it would be great if the house put forward the recommendation as we see the possibility," said Finance Minister, Namgay Tshering.
Meanwhile, the house today deliberated on the Annual Budget for the Financial year 2022 to 2023 and the Supplementary Budget Appropriation Bill for the financial year 2021-2022.
Pema Seldon Tshering/kelzang Choden
Edited by Sangay Chezom