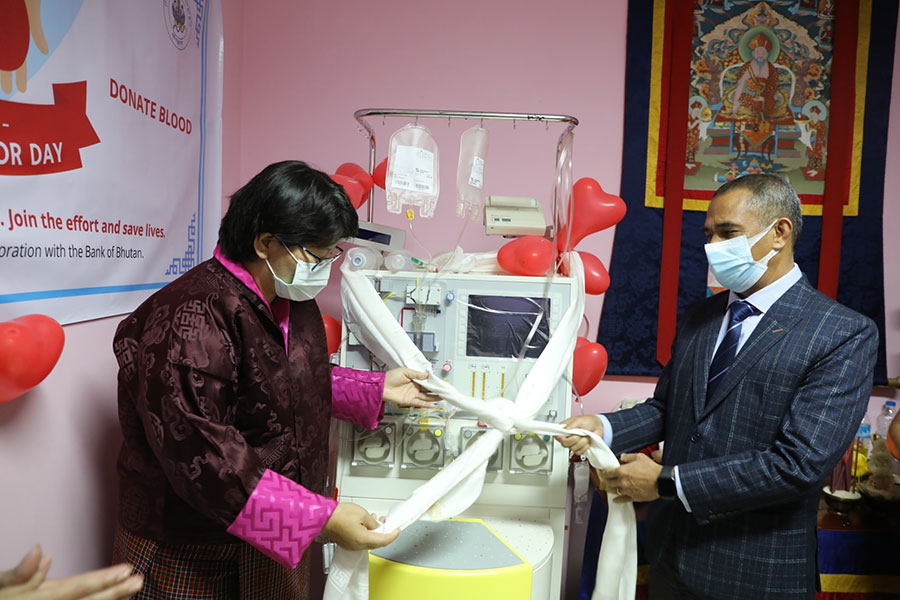 The country is witnessing a huge increase in the number of people coming forward to voluntarily donate blood. According to the Health Ministry, today 90 per cent of the blood donations are from voluntary donors. This is a significant rise from 54 per cent a decade ago. Observing World Blood Donors Day today, the ministry unveiled a new service that will make donating blood even easier.
The National Referral Hospital will now have an apheresis service. Apheresis is a technology for blood donation which involves the selective removal of blood components from a donor and return the remaining components to the donor.
"It does not require the whole blood donation process which we have been doing in the past year. This helps in taking out only the specific component of the blood required," said Mahrukh Getshen, the Blood Bank Incharge at the JDWNRH.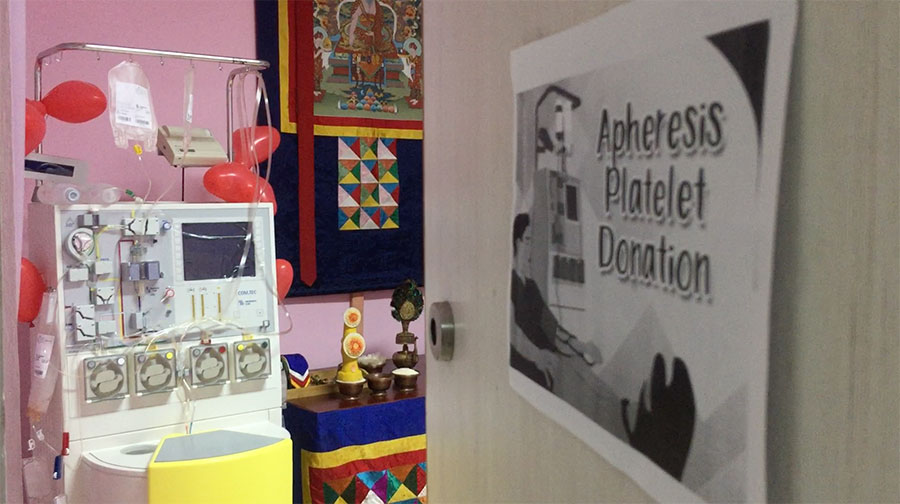 She said the new machine has many advantages like the frequency of blood donations. Earlier a donor has to maintain about three to four months between every donation. However, with apheresis service, to get a platelet, a donor can donate about two times a month. This can also reduce transfusion-transmitted infections and acute reactions in patients. The machine can also reduce the requirement of donors.
"The machine does the work of like four to six donors in a single cycle. So earlier, if we needed the special component, platelets, an adult dose requires four to six donors to donate the blood where we get one unit of blood from each donor. But now, this can be done by a single donor. So, the requirement of the donor is going to be less," she added.
Therefore, she said the machine will be mainly used for platelet transfusion. She added that this is a milestone achievement for blood donation. The equipment was purchased at Nu 3.4 M with support from the WHO.
Meanwhile, the blood donation campaign this year is themed "Donating blood is an act of solidarity. Join the effort and save lives." According to the ministry, it is aimed to draw attention to the roles that voluntary blood donations play in saving lives and enhancing solidarity within communities.
The ministry also assured its commitment to include Bhutan as one of the countries with 100 per cent voluntary non-remunerated blood donation. In voluntary non-remunerated blood donation, the donor does it of his/her own free will and receives no payment for it, either in the form of cash or in kind.
Kinley Dem
Edited by Sonam