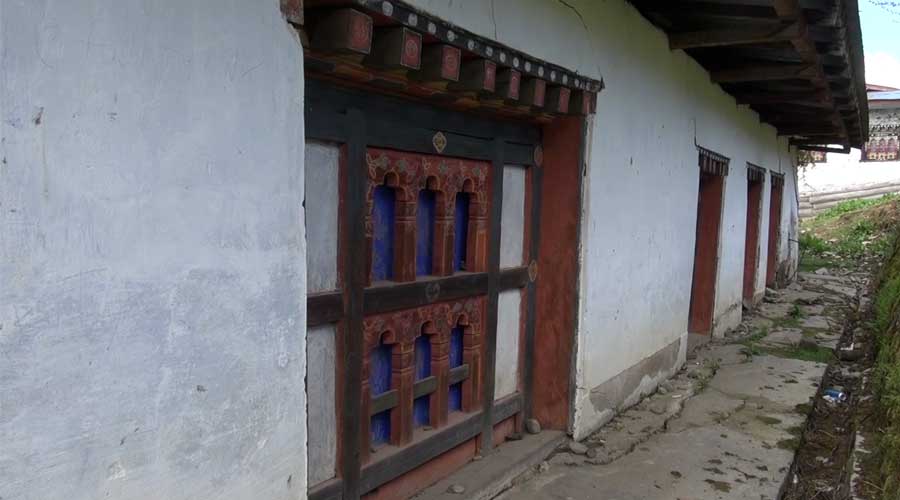 Accessing primary healthcare services from the gewog's health centre has become risky for the residents of Merak Gewog in Trashigang. The health facility has developed cracks and is on the verge of collapse. Meanwhile, the construction work for the new primary health centre is on halt due to an alleged corrupt practice.
Had everything worked out as planned, the residents of Merak would be visiting the new primary health centre located near the existing health facility. But the structure is not yet functional. Although the exterior structure is complete, electrical wiring, inner wall plastering, and window framing works are incomplete.
The people still visit the old health centre which they say is falling apart.
"We visit the Trashigang district hospital for delivery cases. It is risky for patients to get admitted here at the BHU as the structure could collapse if there is an earthquake," said Yonten Dema, a resident of Merak Gewog.
"In case there is an earthquake, it will be difficult for the elderly persons who cannot walk or run to safer places," said Dawa Yangzom, another resident of the gewog.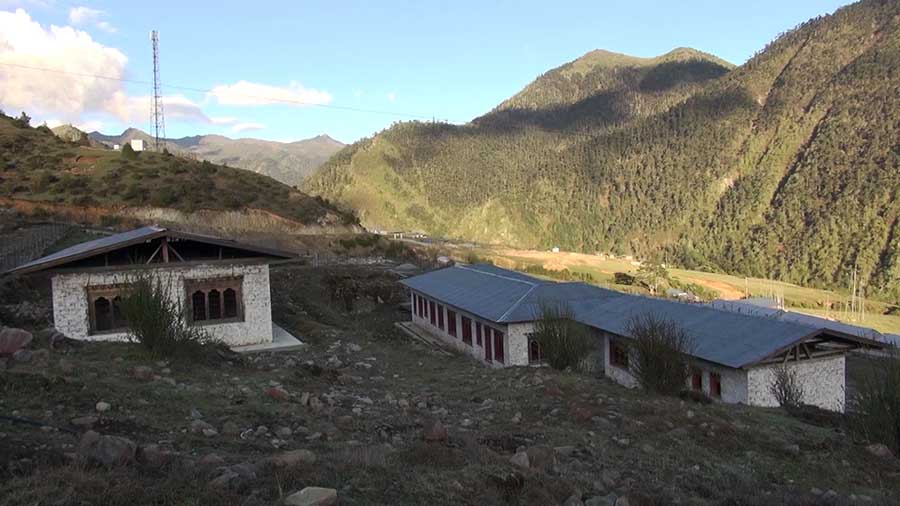 As the existing health centre is old and poses risks the district administration initiated the construction of the new primary health centre in 2015. However, the construction works on the new structure remained suspended for more than four years. The Trashigang District's Tender Committee terminated the contract in April 2018 after the contractor failed to meet the deadline. The new structure was supposed to be complete by mid of 2017.
Moreover, the contractor is also sued for an alleged corrupt practice. The Office of the Attorney General found fraudulent practice in the construction of the new health centre. The contractor allegedly claimed more than Nu 7 M to execute works worth more than Nu 6 M.
The case is still on trial at the Trashigang District Court.
"We share the same concern as the public does. We are following up with the concerned authority and are told that they will look into the matter at the earliest," said Merak Mangmi Tashi Dorji.
Meanwhile, the district administration said there are no plans to renovate the old structure as they are focused on completing the new health centre in the 2022-2023 financial year.
Sonam Darjay, Trashigang
Edited by Phub Gyem