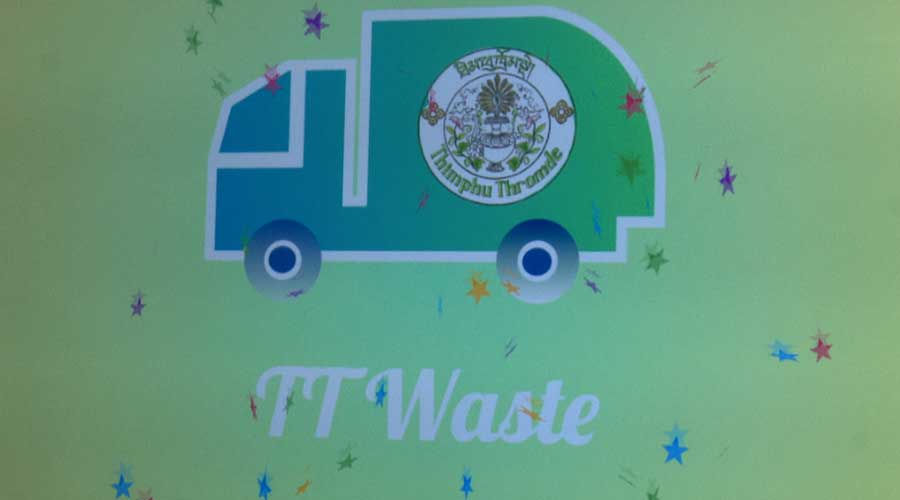 The residents of Thimphu Thromde will no longer have to wait for long hours on the road to dispose of their wastes. This is because the JICA country office introduced a mobile application that will allow city residents to track the waste collection trucks. The app was launched today.
The mobile application, Thimphu Thromde Waste App, will provide the real-time location of the waste collection vehicles in the city. They will be able to know how long it will take for the garbage trucks to reach their doorsteps.
And this will address the issue of waste collection timing and schedule facing the residents of the capital for years.
In the past, the waste collection vehicles could only be tracked by Thromde officials and the waste collection service providers.
"A lot of complaints that we get from the people are waste collection vehicles don't come on time or that they come and they leave. When these things happen, people get irritated and they leave their waste near the house unattended. And the unattended waste gets dragged by stray dogs and it causes a lot of issues," said Lekzang Jayoed Dorji, the Assistant Environment Officer at the Thimphu Thromde.
She said with the launch of the new App people can now track the vehicle in real-time, and can see the vehicles on the road as they come to collect the waste.
The JICA country office outsourced the development of the app to a private Bhutanese tech firm. The Japanese government also contributed 20 new waste collector vehicles which will increase the frequency of waste collection to ensure consistent waste collections within the city.
Choni Dema
Edited by Phub Gyem