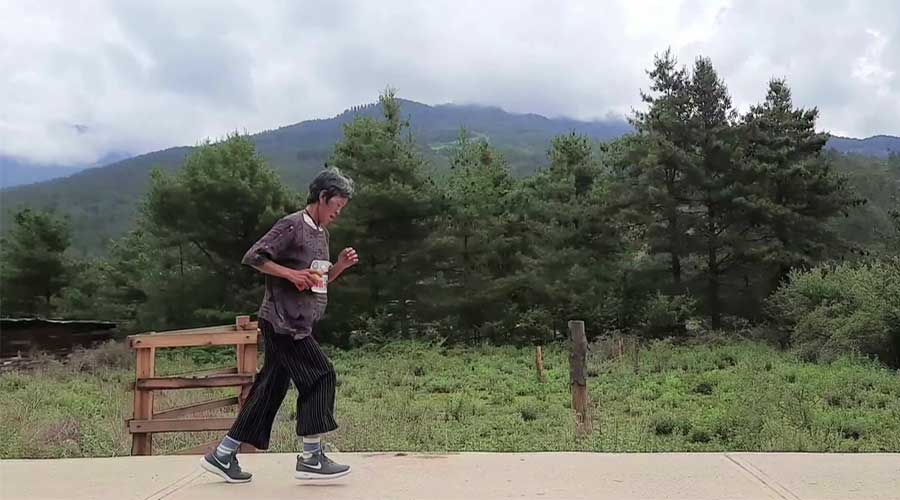 When you're 58, you're on the wrong side of the middle age. You're on the cusp of old age and probably planning your retirement home. But this is not true for Karma Tshomo, a farmer settled in Bumthang whose lifelong dream of taking part in a running competition came true, finally. For Karma, age is just a number. And she proved it right when she outran several of the participants in a road race held in Chamkhar on Saturday despite being the oldest among them.
Among the seven dozen young and healthy women in the race, was a partially grey-haired, rather exhausted-looking woman. 58 but no trace of it in her pace and stamina, all eyes were on Karma Tshomo from Zhemgang.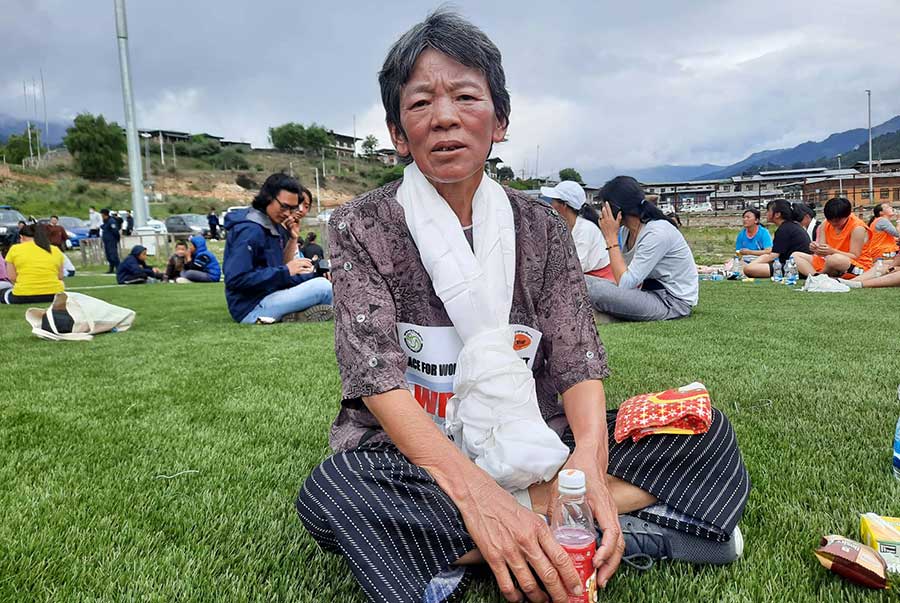 Some even feared she wouldn't make it. However, she kept pace with the youngsters initially and outstripped almost half of them as the race progressed. Anchored by sheer determination and fortitude, 40 minutes later, she completes the seven-kilometre race in style.
The organisers, the Bumthang Sports Association and the Bhutan Amateur Athletics Federation awarded her a special prize.
"I was interested in running since I was young and so I'm really happy that I got the chance to participate in a race like this, finally. This is a dream come true for me. I practice for an hour in the morning and another in the evening. In the mornings, I practise at around 4:30 after milking the cows. In the evenings, my husband and daughter milk the cows and I go for practice," said Karma.
Karma's family is her biggest supporter. Her daughter also took part in the race yesterday. Her support for her mom was evident after the race.
"She used to say she is interested in running a long time ago but she couldn't participate as she has her responsibilities at home. So she encourages us and makes us participate. Moreover, so far there were no competitions that matched her age category. I was a bit worried that she wouldn't complete the race but I am proud of her because there were quite a lot of young runners who finished behind her," said Choki Yangzom, Karma's daughter.
The race was organised to commemorate the 32nd Birthday of Her Majesty The Gyaltsuen by empowering women through sports.
"Before we started the race, I saw Karma Tshomo among the participant. I thought she came to visit Lhakhang. Then I asked her if she was a participant and she said she was. Then I asked her age and came to know that she's 58. I was amazed. I realized that if we create opportunities for the people, there are lots of them coming forward. It also gave us a huge encouragement to conduct more such races in the future," said Karma Tshering, Officiating General Secretary of Bumthang Sports Association.
The race was won by three youngsters but Karma Tshomo won the hearts. And for her, the race doesn't stop here.
Kipchu, Bumthang