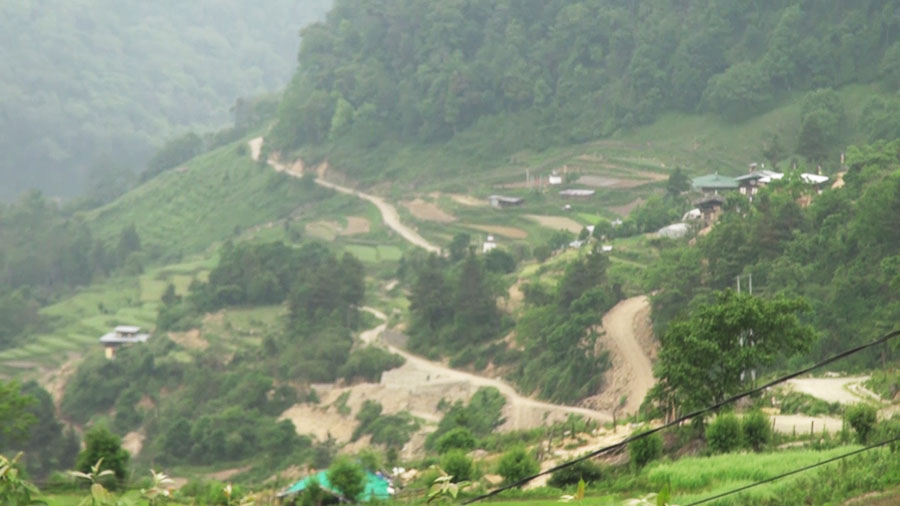 For remote rural communities living in the mountains, survival depends upon access to roads and markets. In the absence of roads which are often considered a lifeline for rural communities, many people migrate to urban places. Thanks to the 17 kilometre farm road completed last year, the people of Nayakha and Gelingkha chiwogs under Geling Gewog in Chhukha are back in their villages after more than three decades.
Due to a lack of road infrastructure, the people of Gelingkha and Nayakha started leaving their villages for a better livelihood some 50 years ago. They started settling along the Thimphu-Phuentshogling highway at Kamji, Jumja and nearby areas, leaving behind the fields fallow.
"We didn't intentionally leave our village here. Despite the tremendous effort and hard work, we couldn't protect our fields from the wild animals. Whatever we produced, animals would consume it. Another reason is the lack of road connectivity. Even if we start early in the morning from Tsimasham, we cannot make it here on the same day," said Phub Tshering, a resident in Gelingkha.
The farm road stretches from Chanachen village to Geling Goempa. Besides enabling connectivity, the road has awakened hopes of the people to return home.
"Our country has come a long way. I thought the farm road would never reach my village at least in my lifetime. We are grateful to the government for shedding light on our lives. We are happy about that. It gives immense joy to return to a place where we belong," said Passang Om, a resident in Nayaka.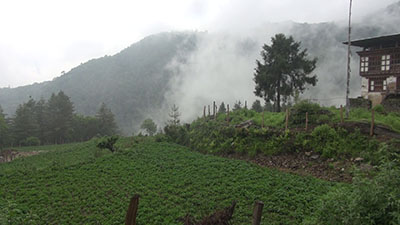 Out of 60 households in the two chiwogs, nearly 40 have already started cultivating potatoes this year. The district agriculture sector initiated over 40 acres of land for sustainable land development.
"It has been nearly 55 years since people started leaving the village. Most of the villagers left some 30 years ago. Fifty per cent of the households have started working in their fields now. They are happy to be back home. The worry to sustain livelihood has reduced among the people now," said Dorji, a resident.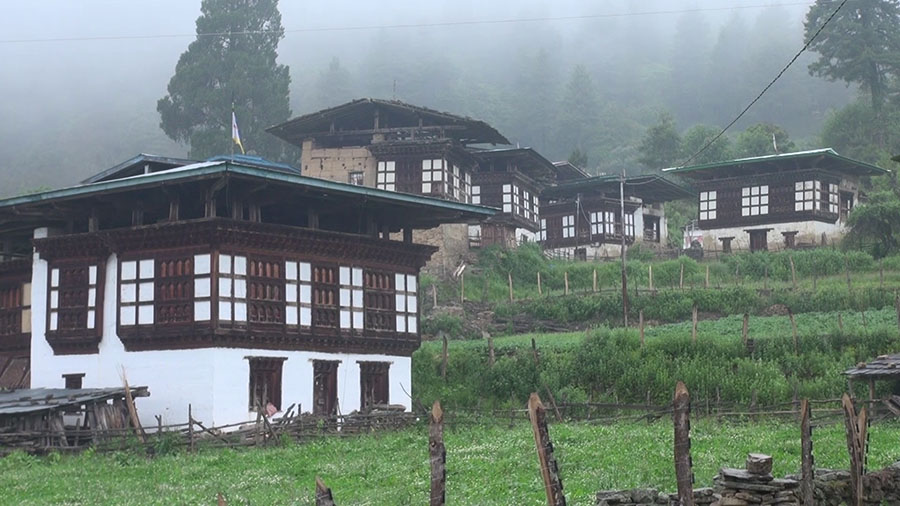 In addition, the government has provided electric and barbed wire fencing to guard the fields from wild animals. And recently, farmers planted different fruit varieties in 27 acres of orchards under the million fruit trees plantation initiative.
Moreover, the district agriculture sector has ordered greenhouse sets for each household and plans to support farmers in venturing into vegetable cultivation. Likewise, the sector is planning to supply power tillers to the farmers in the next fiscal year.
"Now our worry is if some of them keep their field fallow, wild animals would attack our fields. We would still lose our production to the animals. If the government could find out some measures whereby our neighbours also start cultivating in their fields," said Jamyang Choeda, a resident in Gelingkha.
While rural-urban migration has been one longstanding issue without a silver bullet solution, such support from the District agriculture sector is expected to discourage people from deserting the villages again.
Sonam Penjor, Chhukha
Edited by Sonam Pem