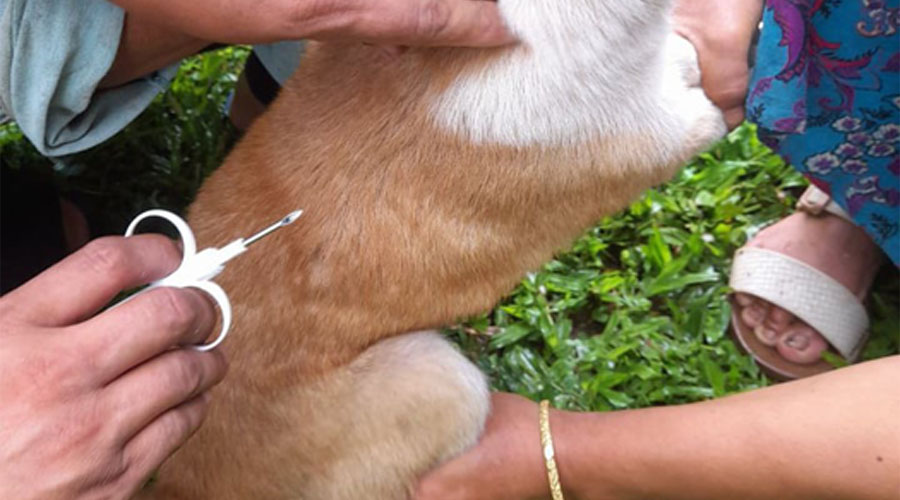 It's pretty sure most pet dog owners across the country have received a microchip implant on their dogs by now. The Livestock Department's pet dog registration and microchipping campaign which ended yesterday have microchipped over 93 per cent of pet dogs across the country. 
When you bring your pets for microchipping, an official registers the microchip number in your pet registration card. With it, you and your pet's details will be entered into the central pet registry database along with a photo of your pet. The microchip is then inserted under the skin usually on the neck fold of your dog.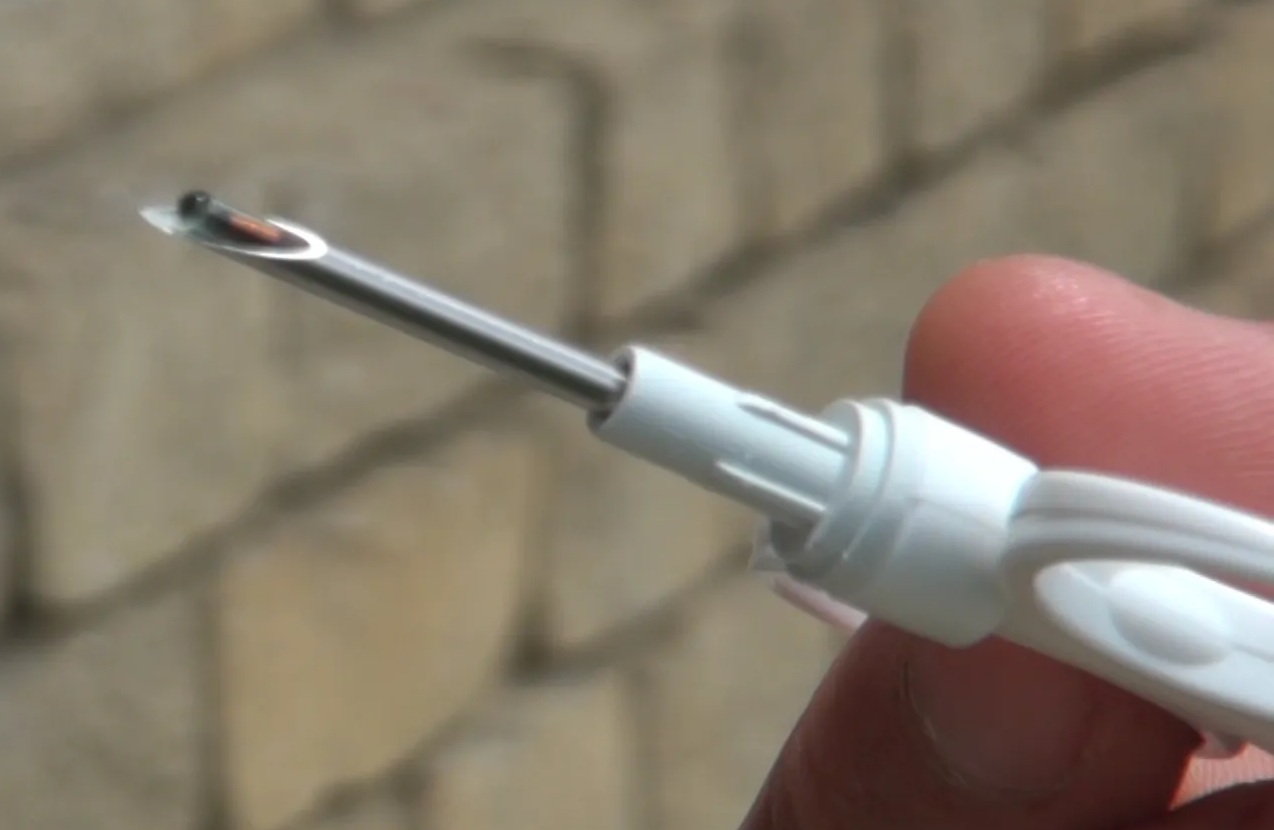 The microchip is a small radio-frequency transponder almost the size of a rice grain which carries a unique 15-digit identification number. The number will give your pet a lifelong identification. It is detected by a scanner.
"It works just like the bar codes on goods in shops. When scanned, the scanner will read the codes and all the information will pop up," said Dr Karma Wangdi, Deputy Chief Veterinary Officer under the Department of Livestock.
Once implanted, the microchip will start transmitting the identification number when activated by the scanner. The chip is a passive device and it doesn't have a battery or any moving parts harmful to your pets.
"We want to promote responsible pet ownership. So far we do not know which animals are pets and which are strays. Secondly, if the pets get lost, we can scan them and reunite them with the rightful owners if they are brought to a livestock centre," said Jamtsho, Veterinary Officer in Bumthang.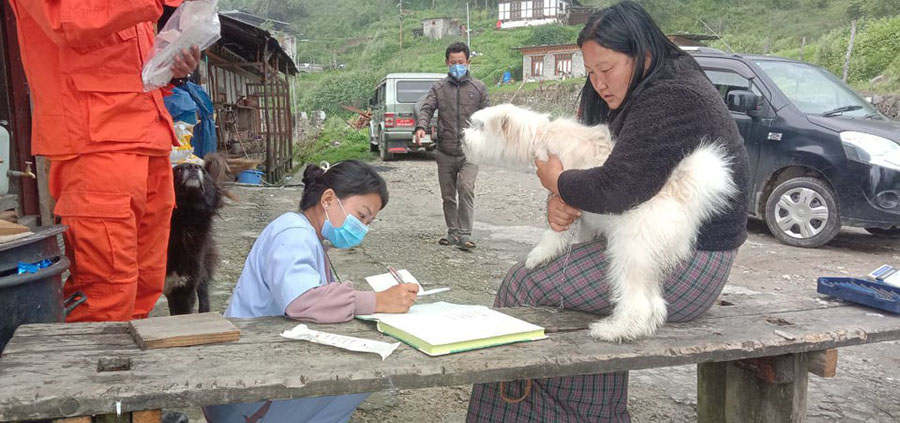 The microchipping campaign is also aimed at reducing the stray dog population. Currently, all free roaming dogs are sterilised and notched with a V sign. This means, there will be no more new litter in the stray population. However, microchipped pets are still capable of breeding. So, if pets are found breeding in open, owners will be fined as per the Livestock Act.
"In case our pets harm other people, we will be traced and fined. This will make people take care of their pets better," said Jamyang Zhoene Dorji, a pet owner.
"I think this is a very good initiative but there will be some people who are not even bothered by the fines. However, I think generally people will now become a lot responsible," said Sonam Kinga, another pet owner.
When your pets deliver new pups, they have to be either sterilised or microchipped as per your choice, hereafter. The microchipping and registration services will be provided for free for a few months. After that, a nominal fee will be collected.
The campaign microchipped over 25,000 pet dogs out of the country's nearly 73,000 dog population. A mopping up campaign to sterilise and microchip the remaining dogs will be carried out as well.
Kipchu, Bumthang