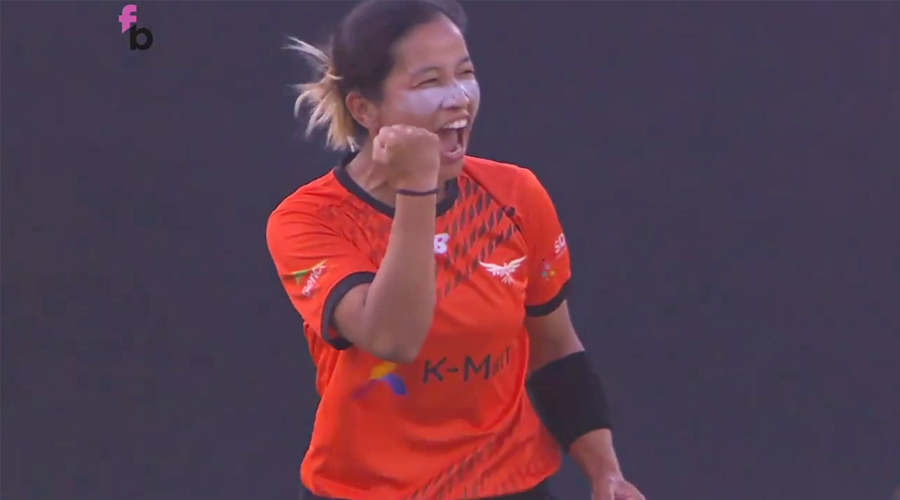 Anju Gurung and her team, the Falcons, lost to the Tornadoes yesterday in the finals of the FairBreak Invitational Women's T20 cricket tournament. Anju was one of 90 women cricketers invited to take part in the first ever international tournament. However, Anju Gurung had a stellar performance in the competition which got her chosen in the best 11 players list.
The Falcons looked forward to repeating their performance of the semis but fell short. Anju's team went ahead first with the batting and set the target of 151 runs. But in the second innings, the Falcons tried their best against their opponents.
However, the Tornadoes made 152 runs with eight wickets remaining and emerged victorious. Anju also failed to repeat her past performances when she played a crucial part in getting her team to the finals. She gave away 35 runs in three overs.
"It was tough. Due to the pandemic, I could not do more and train outside. I did more indoors and did not stop myself. It is huge to represent my country, Bhutan, and it's the flag on my back. It's a huge honour and lovely platform," said Anju.
According to Cricket Bhutan, after every tournament, the organisers or the committee looks into forming the best 11 players for the tournament.
And Anju was chosen amongst some of the world's best female cricketers to be included in the best 11 players of the overall tournament.
In the semi-final, team Falcons locked horns against Spirit Women where they gave a solid performance. Anju Gurung picked up two wickets and won the game convincingly.
Six teams, with over 90 cricketers from 36 nations participated in the championship held at the Dubai International Cricket Stadium.
Tshering Dendup
Edited by Yeshi Gyaltshen