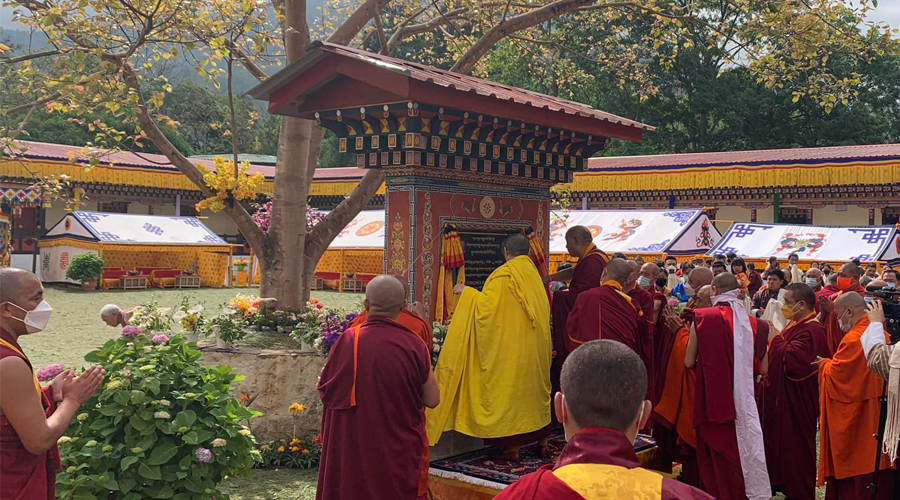 His Holiness the Je Khenpo inaugurated Lekshed Jungney Buddhist College in Punakha today. As a college, it will now teach the monks from first till the seventh Zindra or grade.
The college was earlier a Buddhist school that taught monks from first till fourth Zindra or Grade.
Lekshed Jungney Buddhist College is located above the Punakha Dzong.
The institute was founded in 2002 by the former Drapai Lopen of Zhung Dratshang late Kinley Gyeltshen.
About 50 monks were enrolled that year.
So far, more than 500 monks have graduated from the institute to upgrade their qualifications in other institutes across the country.
Henceforth, the monks can continue their schooling in the same institute. Furthermore, this will address the shortage of monks while performing important religious events at the dzong.
"Earlier monks were not able to learn the detailed Buddhist texts. But now they will learn the scriptures in depth," said Sonam Gyeltshen, the Vice-principal of Lekshed Jungney Buddhist College.
The college currently has about 100 monks. However, the number is expected to increase in the coming years.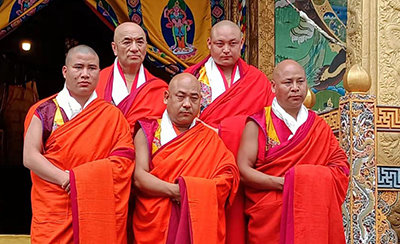 His Holiness the Je Khenpo also conferred Dhar to appoint two new lams, one principal and two vice-principals.
Forty-four-year-old Kinley Dendup from Wangdue has been appointed as the principal of Lekshed Jungney Buddhist College.
Sonam Gyeltshen is the new vice-principal of the college. Prior to the current appointment, he served as a senior teacher in the college.
The new principal of the Rinchenling Shedra in Wangdue is 35-year-old Kezang Dawa.
Namgay Rinchen, aged 57 from Paro is the new lam. Meanwhile, 32-year-old Phurb Tshering from Punakha has been appointed as the new lam of Gurgang Lhakhang in Paro.
Changa Dorji, Punakha
Edited by Pema Lhaden