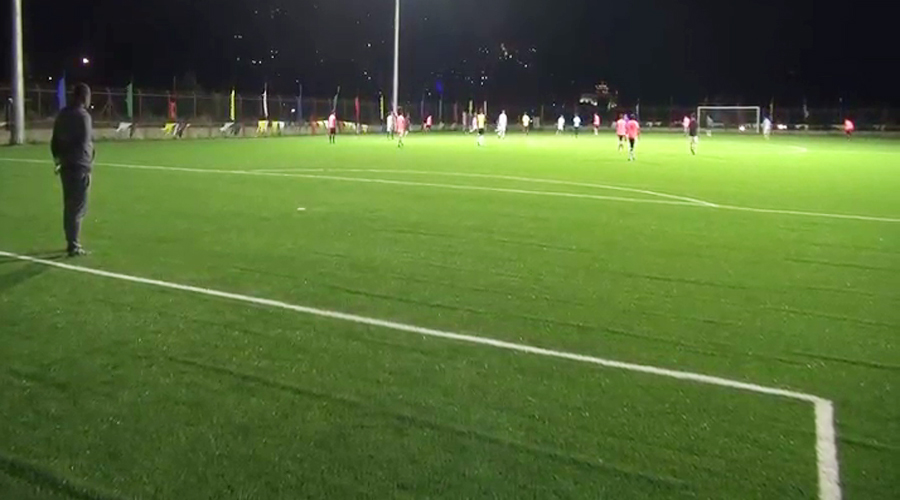 Paro is making visible progress in terms of sports infrastructure development. Just a couple of days back, the district inaugurated one more artificial turf football ground. That aside, the construction of a multi-sports complex is also ongoing in the district.
The new artificial turf football ground is located a few metres away from Tshongdue town towards Drugyel. It was constructed with a fund of Nu 35 M under the Project Tied Assistance grant of the Government of India.
The Bhutan Olympic Committee (BOC) handed over the ground to the Rinpung Sports Association on Wednesday.
Apart from the synthetic turf, the football ground is equipped with lighting facilities.
This is the second such sports ground with the artificial turf in Paro. The first one is a Wochhu School ground leased by Paro Football Club.
"While we at the BOC will continue our efforts to make Bhutan a sporting country, the development of sports infrastructure in Bhutan has always been one of our major challenges," said Tshering Sonam Karma, the Secretary-General of the BOC.
Mindful of the challenges, the Secretary-General thanked the Government of India for funding the sports infrastructure.
"Therefore, we cannot thank enough the government and people of India for this wonderful gift to the youth of Bhutan and people of Paro."
Sports enthusiasts are delighted that they will now get a choice to make bookings.
"We used to get disappointed when reservations were full. Now, we can book this new artificial turf football ground to play matches," said one of the football lovers, Migmar.
Given its ideal location, some other sports lovers are also excited to play at the new synthetic football ground.
"The turf is located right near the town and I stay in Paro College campus, which is nearby. So, it is very convenient for me. In the past, I used to hire a taxi to play at the Wochhu ground," added Pema Layda.
They now hope that this new football facility will charge reasonable fees.
"We now have two grounds and we are hopeful that the fees would come down. Even if we get a discount by a hundred ngultrum, it will be good for students like us," shared Sangay Dorji.
Regarding the charges, the Rinpung Sports Association said it will soon prepare standard operating procedures.
"If we set our ground fees much lower than the fees charged by Wochhu ground, it will affect their business. So, we intend to charge a few hundred lesser than them. For now, Wochhu ground charges Nu 5,000 while we charge Nu 4,500," pointed out Tandin, General Secretary of Rinpung Sports Association.
The income earned from the ground reservations will be spent to construct additional facilities like washroom, canteen and parking area among others.
Namgay Wangchuk, Paro
Edited by Pema Lhaden