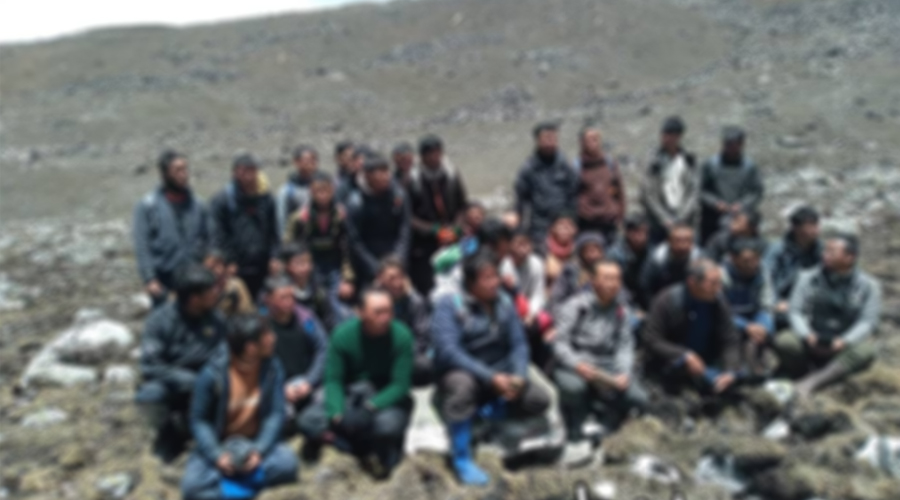 An illegal cordyceps collector in Lunana succumbed to injuries last night. The deceased from Dangchhu Gewog in Wangdue was reportedly hit by a stray bullet yesterday during a confrontation with officials on duty. Tension in the highland has been high for the last few days after poachers from Wangdue Phodrang entered Lunana illegally to harvest the prized fungi.   
Another cordyceps poacher was also injured during the altercation.
As per the Department of Forests and Park Services, the injured poachers were attended to by the military doctor and were evacuated to Tshojong. However, one of them died before he could be evacuated to the National Referral Hospital. It was learnt that the helicopter could not land in Lunana after several attempts due to bad weather.
The other injured poacher is yet to be airlifted to the national referral hospital. According to a press release from the Department of Forests and Park Services, the injured poacher was hit by a stone during the altercation and not by a stray bullet as previously thought.
The health assistant who attended to the wound confirmed this.
The department said the incident happened when the ten-member team was confronted by a huge group of poachers who started pelting the officials with stones and attempted to snatch their weapons.
Nine members of the patrol team are said to have suffered various degrees of injuries during the assault.
Meanwhile, the press release stated that seventy Lunaps who have permits to collect cordyceps, twelve RBA personnel including the military doctor and five foresters have vacated the camps today in fear of assault by the poachers.
Kinley Dem