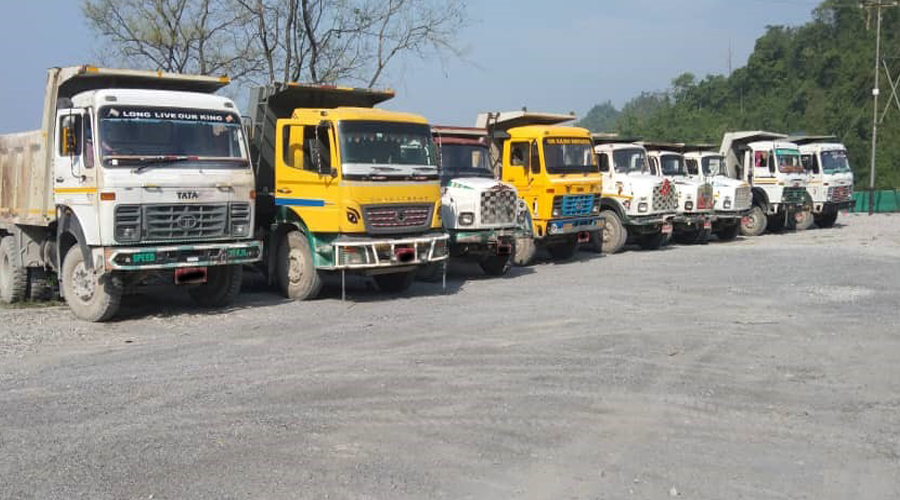 The State Mining Corporation Limited started terminating the contracts of truckers who refused to work at the Chunnaikhola Dolomite Mines in Pugli, Samtse. The truckers stopped working on Monday demanding the company revise the transportation rate.
As of today, eight private truck drivers and owners have been issued the termination order. Of the 37 truckers who denied to work for the company earlier this week, four truckers have resumed their work yesterday. And now with SMCL taking such decisions, eight more truck drivers have restarted their work today. And more of them are likely to resume their work from tomorrow as most of them have brought the trucks on loans.
Despite the SMCL revising the rates twice, local transporters claimed the rate hike was very minimal to offset the recent fuel price hike.
Passang Dorji, Samtse