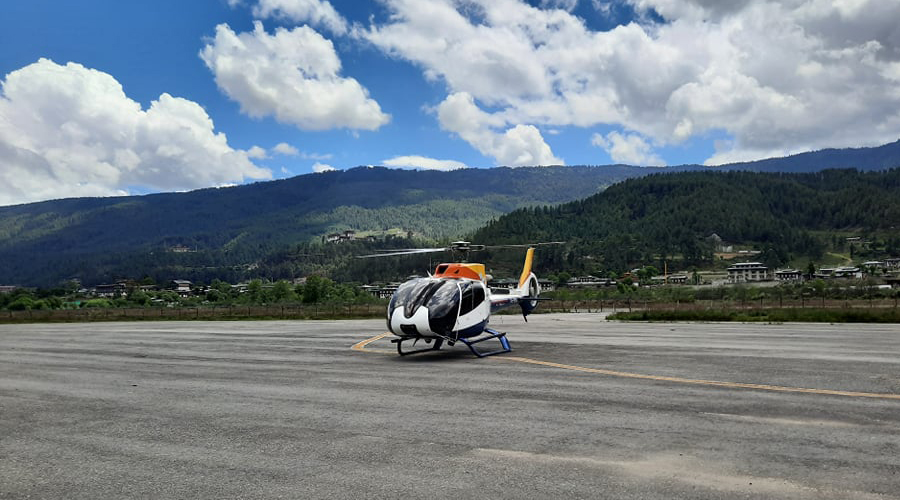 The recently deployed Bhutan Emergency Aeromedical Retrieval (BEAR) services and the newly launched base of the Royal Bhutan Helicopter Services in Bumthang have already started benefitting the people in the central and eastern parts of the country. The teams have airlifted four patients to referral hospitals in less than a week after the services were made available. They were launched upon His Majesty The King's command to expand aeromedical services in the country.
A two-month-old infant in Samdrup Jongkhar was airlifted to Monggar Regional Referral Hospital as the team's first medevac mission. Since then, two women from Monggar with post-delivery complications were flown to Thimphu. Likewise, a man from Gasa was also evacuated to the capital.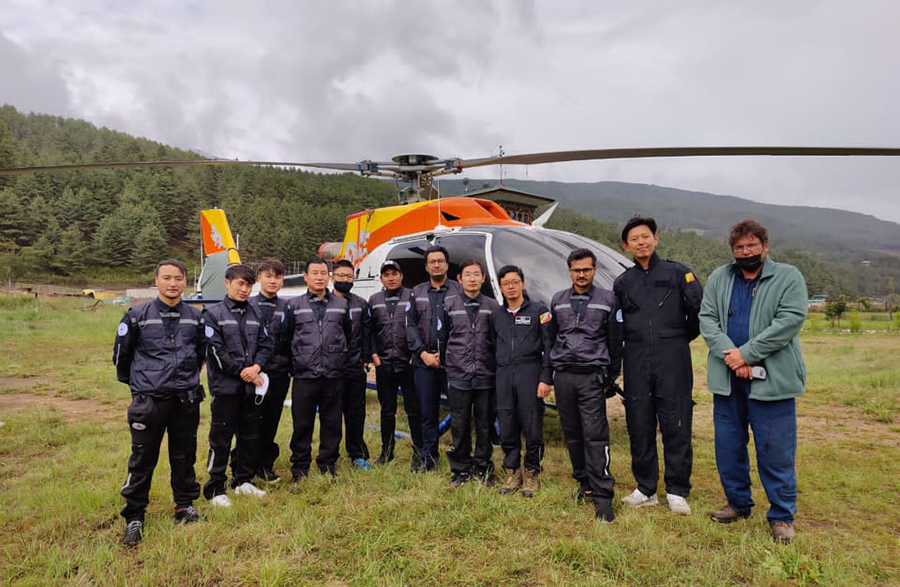 Currently, the BEAR team in Bumthang has three nurses and a doctor stationed at Wangduecholing Hospital. They were trained for a week in Bumthang along with five other medical personnel from Gelephu Hospital. The BEAR services cater to life-threatening emergencies across the country.
"People who are in need of our services have to call the health help centre at 112. Then the help centre will consult with an emergency physician who will then make the call on whether to deploy the BEAR team or not. Once deployed, when the helicopter becomes available, we make sure we reach the emergency site immediately," said Neten Wangchuk, the Chief of Operations of Bhutan Emergency Aeromedical Retrieval Team.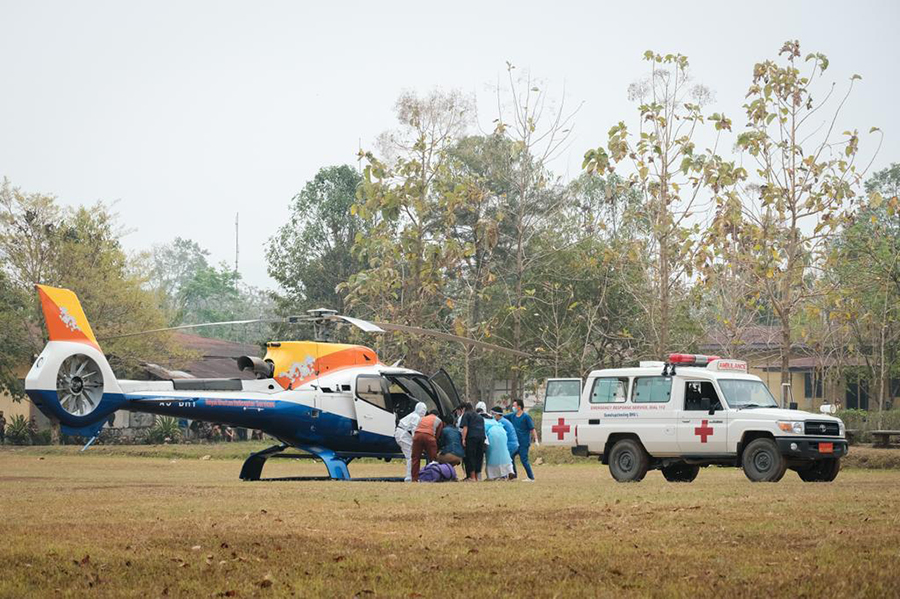 The services are mainly targeted at providing air ambulance needs in the eastern and central regions during the pandemic as bad weather often obstructs flights while operating from Paro. The helicopter base was launched in Bumthang due to the availability of helicopter fuel and air terminal facilities at Bumthang domestic airport. Meanwhile, the new helicopter base has also operated a dozen commercial scenic flights in Bumthang.
"Our main goal is to provide timely medical retrieval flights during emergencies but we have also rolled out scenic flight packages to give an opportunity for the interested people to have an experience of a helicopter flight," said Phurba Tenzin, the Manager of Heli-Ground Operations with the Royal Bhutan Helicopter Service.
The office is also planning to launch chartered flight services to Takila, Aja Nye and Dhur Tshachu. Commercial flights are mainly for the company's financial sustenance.
Meanwhile, more than 700 government-funded medical evacuations were carried out across the country since 2016. A study conducted by senior BEAR officials in 2019 found over a 73 per cent survival rate amongst evacuated patients.
Kipchu, Bumthang