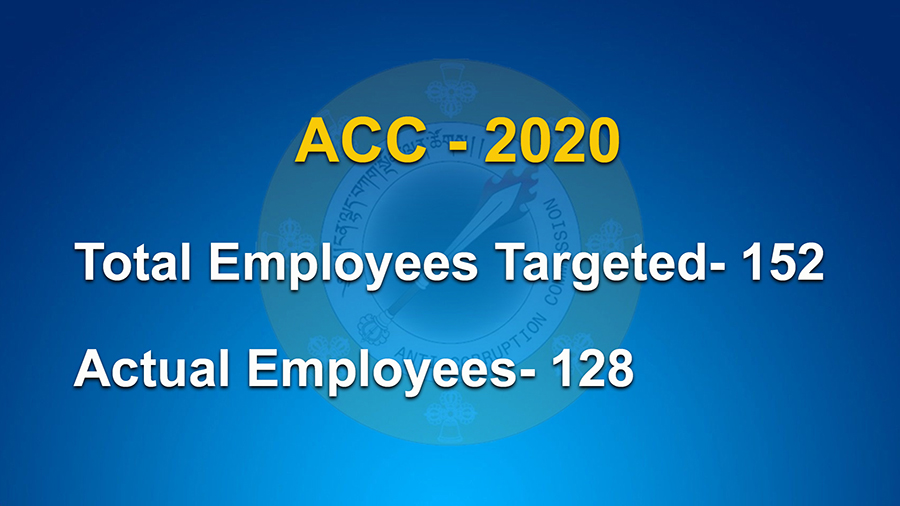 The Anti-Corruption Commission was established to prevent and fight corruption in the country. However, manpower shortage due to many leaving the job is one of the major challenges the commission is facing in fulfilling its mandates. The commission reported an average attrition rate of nine per cent from 2016 to 2020. This is according to the report reflected in the 2021 assessment of the Anti-Corruption Commission of Bhutan.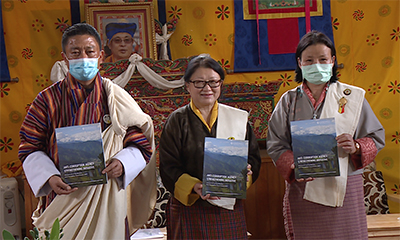 The report was launched today. According to the report, the psychological, emotional, and social toll of the work and limited training or career development are some of the reasons for the employees leaving the job. From 2016 to 2020, 47 staff left the job.
Tashi Choden, the Information and Media Officer at the ACC says the high employee attrition rate at the ACC is attributed to staff taking extraordinary leave, resigning to pursue long time studies, and some seeking lateral transfer.
"Some other factors may include social and psychological factors. To be able to cater to these issues, the ACC has social welfare scheme and also childcare centres for the working parents and an allowance scheme to help keep the staff motivated," she said.
The assessment highlights the strength, and weakness of the ACC and also provide practical solutions to the challenges. The report recommends delinking the human resource management of ACC from the RCSC which would grant ACC complete independence over regulating its staff management and appointments.
"To address the high turnover rate, the ACC has already started legislative amendments to delink its human resource management from the Royal Civil Service Commission so we are still working on it," she added.
As per the report, ACC continues to perform well but has performed least in dimensions such as Detection, Investigation, and Prosecution. The ACC plans to do extensive studies on vulnerable areas prone to corruption. Currently, there are 133 staff in the office of the Anti-Corruption Commission.
Kelzang Choden
Edited by Sonam