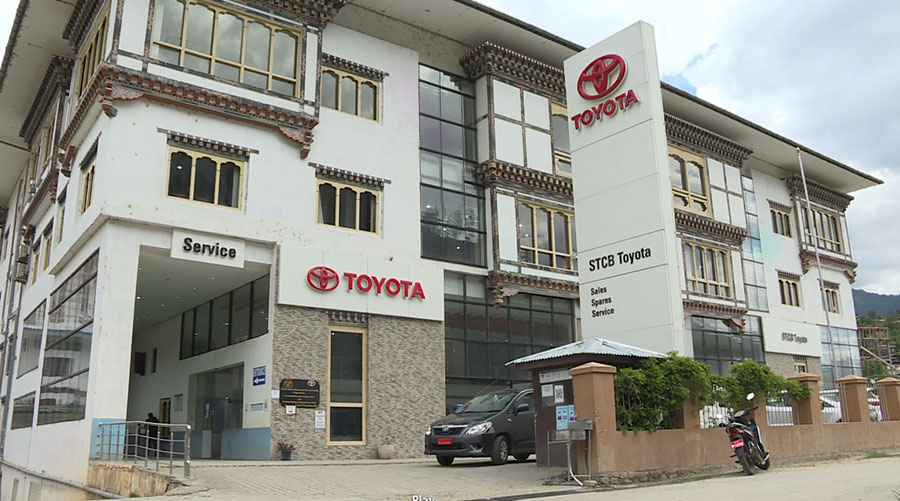 The High Court ordered the State Trading Corporation of Bhutan Limited (STCBL) to compensate its former chief executive officer, Kuenga Namgay, for wrongful termination. The court passed the judgment on Friday. Kuenga Namgay filed a case against the STCBL's board of directors for compelling him to resign in May 2020 in relation to alleged sexual harassment.
The High Court ordered the STCBL to pay Kuenga Namgay his six months' basic pay of Nu 480,000. He was compulsorily retired following an investigation by the company's Human Resource Committee in 2020. He was accused of sexually harassing three female employees. However, according to the judgment of the High Court, the decision to terminate Kuenga Namgay's contract by the Human Resource Committee was against the Civil and Criminal Procedure Code of Bhutan. The judgment states that the case should have been forwarded to the police before taking any administrative actions. As per the Civil and Criminal Procedure Code of Bhutan, sexual harassment, which is a criminal offence, should be dealt with by the police.
The Court states that the investigation of the alleged sexual harassment was not conducted in line with the Labour and Employment Act of Bhutan 2007. It was learnt that Kuenga Namgay was denied a copy of their complaint letters, statements, and other documents during the investigation which should have been given for his rebuttal.
The judgment states that the dispute committee formed to investigate the case involving the then CEO of the company consisted of junior officials instead of board members. This was found to be against the company's Service Rules 2018.
The court also said there was a conflict of interest as the Chairman of the Board is related to one of the complainants. Also, Kuenga Namgay and two members of the investigation team already had some issues related to office work. The court established that the procedure of investigation and the decision were not carried out fairly.
While sexual harassment is graded as a petty misdemeanour, the contract agreement signed between the company and Kuenga Namgay, stated that the CEO would be terminated if involved in an offence graded as a misdemeanour or above.
Last year, the Thimphu District Court dismissed the case and upheld the company's decision. This was because he filed the case in court only two months after the decision of the company. The district court said that he should have filed or appealed the case within ten days. However, as per the High Court's judgment, the final decision letter that compelled Kuenga Namgay to resign did not contain any specification of his right to appeal if he was not satisfied with the decision.
Kuenga Namgay joined STCBL as its CEO in 2019. However, in April 2020 a female employee from the Phuentshogling regional office filed a written complaint to the STCBL management accusing him of sexual harassment. Two other female employees also reported the same while the investigation was carried out.
Kinley Dem
Edited by Sonam