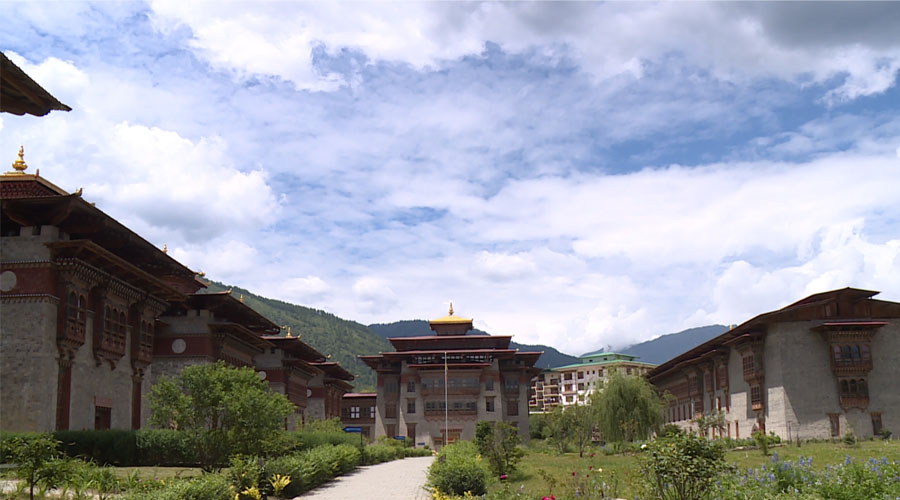 The recent incident at the Supreme Court left many people questioning the security in the court. An ACC official was left injured after the former Trongsa Dzongda, Lhab Dorji, stabbed him with a knife outside the courtroom. It happened just after the Supreme Court passed the judgment in the Trongsa Land Scam case last Friday.
It was a landmark victory for the ACC. They registered the case with the Trongsa District Court in 2017 after the OAG dismissed the case saying it did not merit criminal proceedings. It came a long way and they got the conviction. But a security lapse at the Supreme Court almost proved costly.
According to the Supreme Court, there were no police to escort the convicts to the prison after the court passed its judgment convicting all the appellants. As the convicts and the investigators walked out of the courtroom, there was an altercation. Without enough security at the scene, it was learnt that most of the people there got involved. And then the former Dzongda stabbed the ACC official.
The Registrar General of the Supreme Court said Thimphu police were informed to be at the Supreme Court by 2:30 PM on that day. He said one of the lawyers called the police at about 11:25 am. He also said the lawyer reminded the police at about 2:15 pm but no one showed up. The lawyer was later told that police could not come on time owing to a manpower shortage. The police showed up later after the commotion at the Supreme Court and escorted everyone involved including three children of Lhab Dorji to the police station. The Thimphu District Court has denied the bail of the three children yesterday until the investigation is completed.
It is still not clear how Lhab Dorji sneaked the knife inside the court. According to the police, it is being investigated. They, however, completed gathering statements from all witnesses who were present during the incident as part of their investigation.
Pema Seldon Tshering
Edited by Sonam