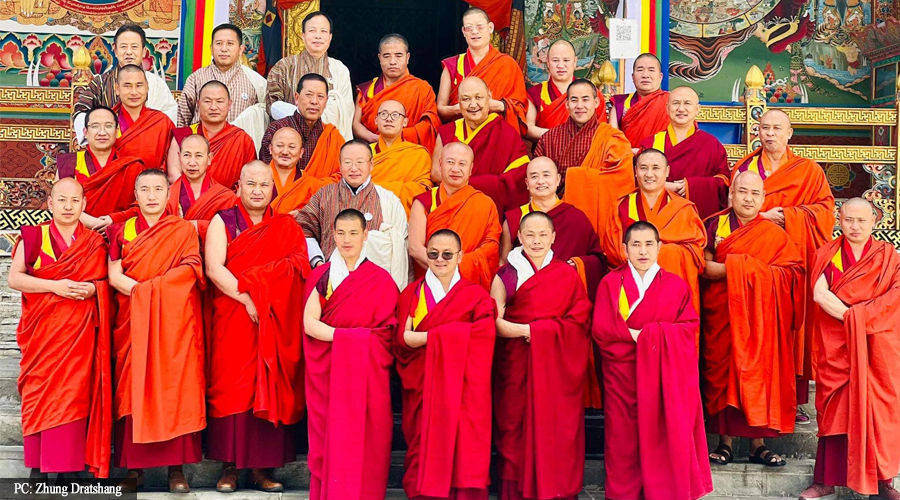 The first batch of monks who underwent PhD in Buddhist studies from Dorden Tashithang Buddhist University in Thimphu graduated today. It is the first time the Central Monastic Body offered the three-year PhD program to the monks in the country.
The four PhD graduates were awarded a new title – Rigchae Khaepai Chogzin.
Dorji Lopen, Gyelsay Trulku, and other dignitaries attended the ceremony. The program was instituted to further strengthen monastic education.
"During the previous Je Khenpo's time, many monastic institutions were established. However, the current Je Khenpo instituted such a program to further enhance monastic education," said Kinzang Thinley, the President of Dorden Tashithang Buddhist University.
"Till now, after we complete the ninth grade, we don't pursue further studies. Today, we are happy and we would like to thank Lopens and His Holiness the Je Khenpo for such an initiative," said Namgyel Dorji, a PhD graduate.
The graduates will now serve as teachers in their respective Shedras.
A monk should have a Master's Degree in Buddhist studies to pursue a PhD. The second batch of the PhD students will be selected tomorrow.
Choni Dema
Edited by Tshering Zam