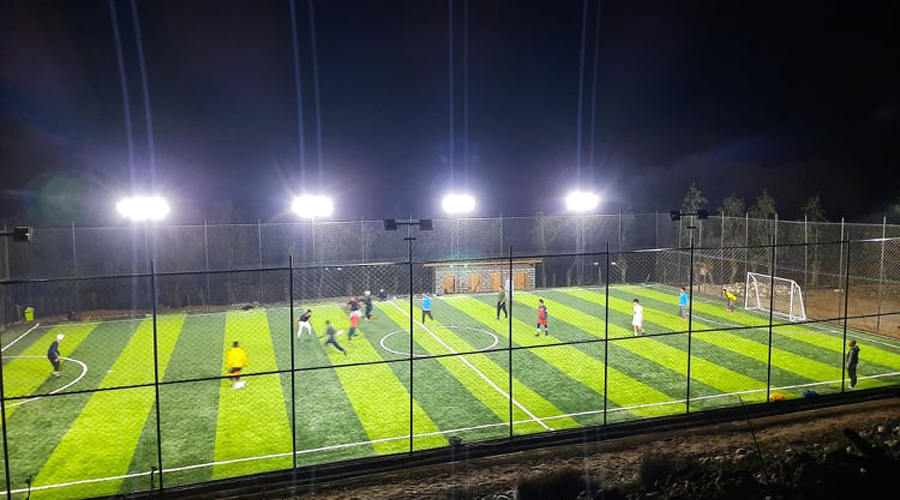 Running a futsal ground is emerging as a new business in Bumthang. The district will soon have two more futsal grounds in addition to the two grounds that are currently under operation. With the facilities, the mini-football game is becoming a new craze amongst the youth in Bumthang.
Lhundrubling Futsal in Bathpalathang which opened last year is the first futsal pitch in Bumthang. It has been running well so far but it's slowly facing competition.
"Last year's business was really good. Now, another has come up, so the customers could be getting divided. Generally, it is not as good as in Thimphu due to the smaller population here. We provide a free hot shower facility for our customers," said Kinley Tshering, Incharge of Lhundrubling Futsal.
Jalikhar Futsal opened about a month ago. It is the first 7-a-side pitch in Bumthang.
"We just have one competitor for now. We only charge half the ground fee for children, especially the under-12s. We also offer pick-up and drop-off services at a minimum rate. Likewise, we also provide free refreshments to those who book the ground for two to three hours straight," said Dechen Pelden, Proprietor of Jalikhar Futsal.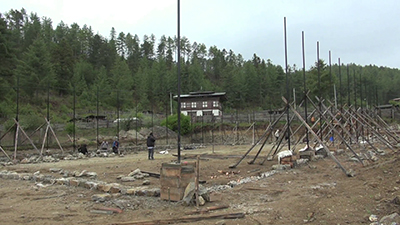 One more court is under construction at Dekiling in Bumthang town and another at Yamthrak in Chhumey Gewog. The one at Dekiling is planning to open after a few weeks.
"With additional grounds coming up, business competition will become stiff but I will be allocating an hour each for under-18 and under-15 boys; and girls and women, once every week for free," said Tshering Namgay, Proprietor of Tshering Futsal.
With many grounds becoming available, futsal enthusiasts are rejoicing at the opportunities.
"More grounds means more opportunities for physical exercise," said Kinley Wangchuk.
"We feel happy that youth like us are getting more playing time now," said Tandin Dorji.
"These days youth are expected to acquire different skills on top of our regular studies. That's why I prefer playing futsal," said Jigme Pema Jamtsho.
"With more futsal grounds, we still get to play even when the bigger football ground is booked. This helps us in staying fit. As we have more pitches coming up now, we hope charges would get lowered," said Thinley Namgay.
Owners said it takes around Nu 4 M to construct a futsal ground in Bumthang. Currently, charges range from Nu 1,000 to 1,400 per hour.
Meanwhile, a few more individuals have proposed to the Dzongkhag administration for construction clearance but the administration has withheld approval after an economic viability assessment was carried out.
The Dzongkhag administration says the district currently has enough grounds to meet the demand and new grounds will be approved for construction in the future as per requirement.
Kipchu, Bumthang