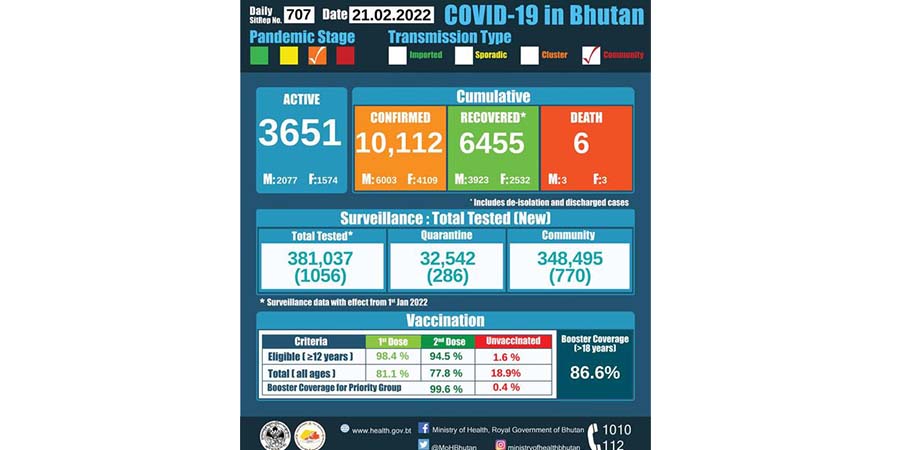 The country reported 34 new COVID cases in the last 24 hours; the lowest new daily cases in over a month. This is because the number of tests conducted in the last 24 hours is very less compared to the last few days.
Chhukha reported six new cases of which four are from the community and two are contact cases. All are from Phuentsholing.
Sarpang reported 22 cases, all from Gelephu. Two are community cases while 20 are contact cases in Gelephu.
Thimphu reported six new cases. Five of them are contact cases while one is an imported case.
The ministry conducted only over 1,000 tests in the last 24 hours. The ministry conducted an average of 10,000 tests every day in the last week.
According to the health minister, the decrease in tests conducted in the last 24 hours is because the ministry has completed community testing in most places. She added that in most places, testing of cluster and primary contacts is not due at this time.
As of today, there are over 3,651 active COVID cases in the country.
Kinzang Lhadon
Edited by Phub Gyem