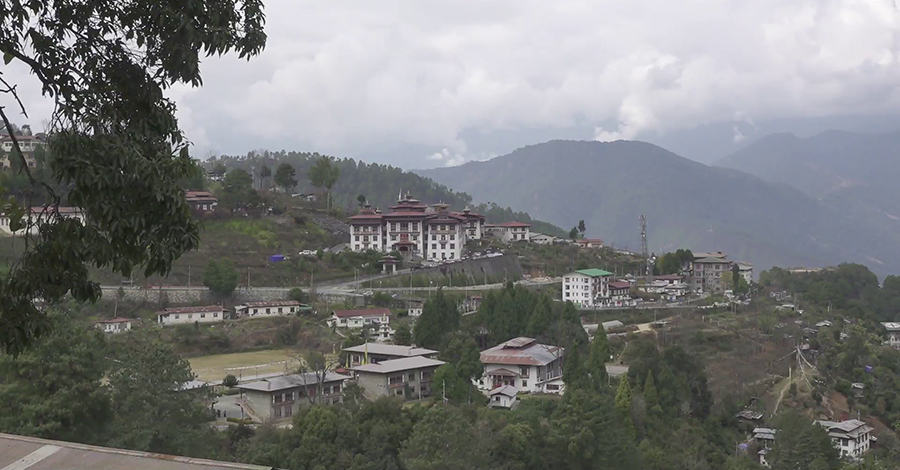 The frequent motor vehicle accidents along the road between Jarukhasor and the workshop area in Monggar town have worried the residents living nearby. The number of vehicles using the road increased after the highway at Trailing was closed down about two months ago. The residents are hoping the Dzongkhag administration intervenes soon.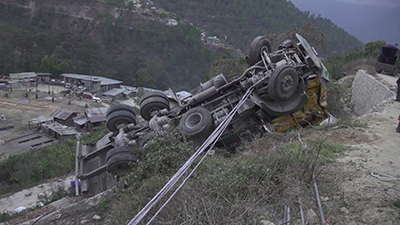 This truck ferrying grocery items from Nganglam to Monggar town lost control and toppled over near the workshop area on Saturday. The driver was able to escape unhurt. About five vehicles have toppled over on this road since it became the only way to enter Monggar town.
The highway at Trailing has been shut since December of last year after a portion of the highway eroded. Since then people driving towards Monggar town have had to use this road.
The residents living near the road say they are concerned for their safety.
"It's dangerous especially at night when everyone is sleeping inside. I wanted to find a new apartment but finding a home is difficult in Monggar town," said Sonam Norbu, a resident.
"One of the neighbours who live right next to the road goes to a friend's place to sleep at night. I also do the same thing sometimes," said Dorji Tenzin, another resident.
"The officials need to either speed up the work at the highway or widen the road here," said Meto Seldon.
"A truck fell below the road once but luckily it didn't land on my home. I am still worried," said Sonam Choden.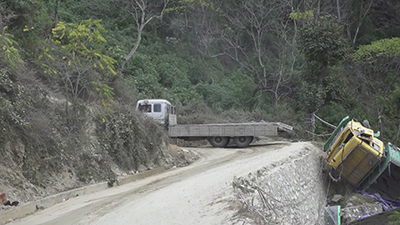 The road is quite narrow and steep with sharp turning making it risky especially for heavy vehicles such as trucks carrying goods.
"The contractor has been working hard but we don't see much work progress so far. The highway has been closed for about three months now," said Cheten, a trucker.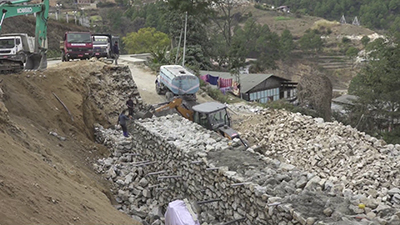 According to the Dzongkhag Engineers, the works to construct a retention wall at the Trailing highway took more time due to a dispute with the contractor. However, they said the highway is likely to be opened for light vehicles by the end of this month.
Meanwhile, there are no plans to carry out any maintenance works on the road between Jarukhasor and the workshop area which is currently being blacktopped.
Sonam Tshering, Monggar