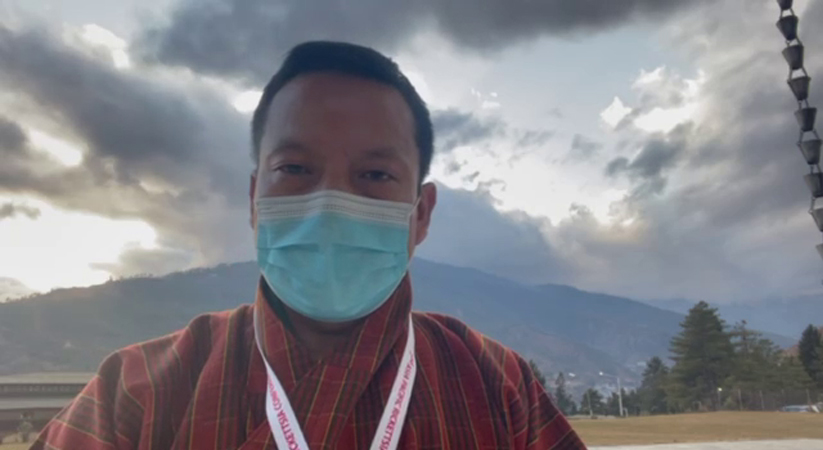 Media reports of not testing foreign workers at the point of entry have people accusing the government of lapses. However, a member of the Technical Advisory Group (TAG), Dr Tshokey, said due protocols and procedures were followed while importing the workers. He clarified that antigen tests for foreign workers are not conducted in entry points due to the inaccuracy of the tests during the early stages of infections.
Answering questions from the media during a virtual press conference on Friday, the TAG group said PHPA has its own quarantine facility at Rurichhu and three batches of expatriates have been facilitated to date. They also said that expatriates are not tested at the point of entry.
While positive cases were detected in the quarantine facility of Punatshangchhu, Dr Tshokey says the facility is isolated from the project site. He also said expatriates entering the country should produce COVID negative certificates not earlier than 72 hours. However, this couldn't be implemented in this situation as all of the expatriates come from humble backgrounds.
He added they do not get proper antigen tests let alone RT-PCR test results. Therefore, the health ministry, foreign ministry and the labour ministry discussed and agreed that the expatriates shouldn't be pressurised. Accordingly, they were kept in a quarantine facility constructed exclusively for them.
For now, the task force is investigating if the outbreak started from the quarantine facility.
"First case was not from the project site but it was from the quarantine facility that has been constructed solely for foreign workers. This quarantine facility was built last year because when we were in need large number of workers for Punatshangchhu, we had limited hotels in Phuentshogling. The International Health Regulation mandates that if a person is detected with an infectious disease, that person shouldn't be sent back. For example, TB and now this COVID. When they are inside and if they are tested positive and if we ask them to leave the country, it is not convenient for us. So there is no rule that they should be tested," said Dr Tshokey.
Samten Dolkar
Edited by Sonam Pem