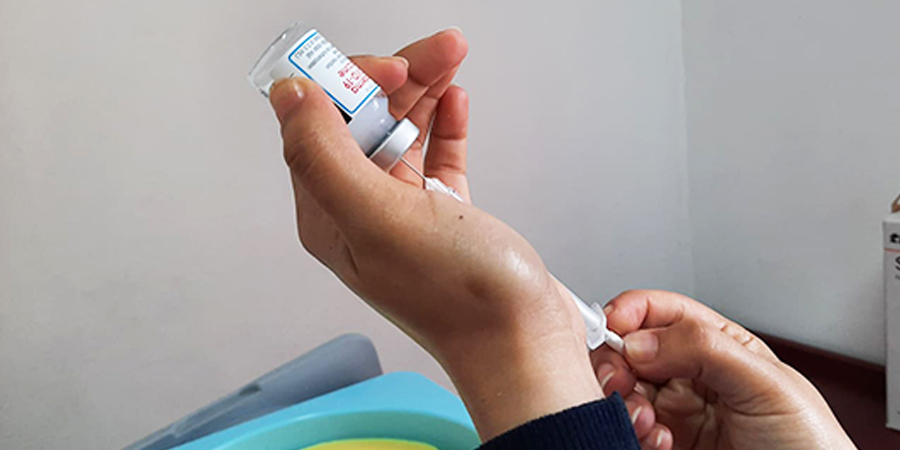 The booster shot campaign which was supposed to begin from tomorrow has been deferred in Thimphu and other places under lockdown. As per the Technical Advisory Group, the booster shot will however be rolled out in the green districts. So far, the country has vaccinated around 260,000 people mostly in the high-risk areas and frontline workers in low-risk areas.
Dr Sonam Wangchuk one of the members of the Technical Advisory Group said the country has about 370,000 doses which are enough for the general population who did not receive the booster shot.
"If lockdown didn't happen, we would have rolled out in low-risk areas. But unfortunately, because of this lockdown, it is risky; we don't want people to mix. For the time being, we will defer till lockdown ends. The green districts where lockdown has opened, we will roll out the boosters there."
Meanwhile, almost all the COVID positive cases detected so far have not received the booster shots. According to the Technical Advisory Group, two doses of a vaccine provides only about 25 per cent protection against the omicron variant, posing higher risks of severe illness and hospitalisation. But booster shot increases the protection level by 75 per cent and reduces the chances of severe illness.
"After 14 days of taking the second dose, 75 per cent of the people will still suffer from the infection. But if you take the third booster dose, then the vaccine effectiveness increases to 75 per cent. That means we will see a 25 per cent breakthrough. So that is the effectiveness of the vaccine," said Dr Sithar Dorjee, another member of the Technical Advisory Group.
Kelzang Choden and Samten Dolkar