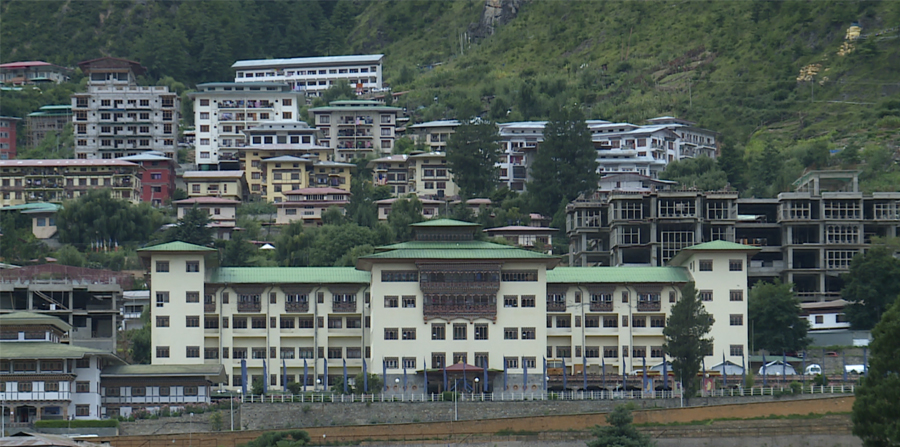 After four days into lockdown, Thimphu saw its first case of COVID-19 from the community. The little consolation that the case was detected when most of the residents stayed inside due to the lockdown is overshadowed by the fact that the case was detected in a person who was in the national referral hospital for quite some time.
The day started like any other day during the lockdowns with statements from the health ministry asking people to come forward to test. And then when the ministry released a registration number of a taxi asking all his colleagues to come forward for COVID testing, people feared the worst- and their fear proved to be right. There was a community case, not like any other community case but a disturbing one since he was in the hospital for the last few days.
The patient, a 41-year-old taxi driver in Thimphu suspects he got the virus from one of his passengers whom he transported from Wangdue to Thimphu on Saturday. He says the passenger works at Punatshangchu. The passenger tested positive yesterday.
And on Sunday, the government announced a 24-hour complete lockdown. Then on Monday morning, he took his sick father to the emergency ward and the father was later admitted. Since he was the attendant, he underwent a COVID test. He tested negative then.
They were in the hospital for three days. On the last day at the hospital, he said he had flu and sore throat but he thought it was because of the dust at the hospital.
He dropped his father at Changbangdu and returned to his place yesterday. Soon after he got a call asking to isolate himself as one of his passengers tested positive for COVID. He was again tested for COVID whereby the result came out positive earlier today. He is currently in the isolation ward and he says he only has cough and sore throat.
Kelzang Choden
Edited by Sonam