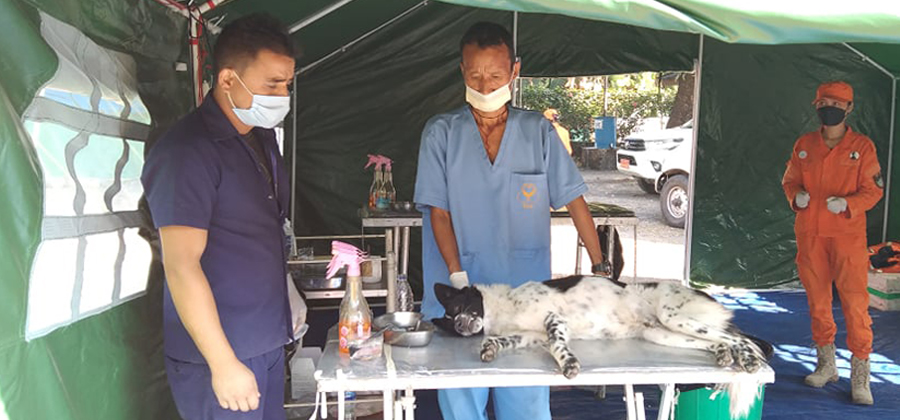 Dog sterilisation is not new. The lack of human resources to catch stray dogs for sterilisation is even older. But this is up for a change now. In preparation for a sterilisation programme in March, the National Accelerated Dog Population Management and Rabies Control Programme is training livestock officials and DeSuups in Gelephu in Sarpang. Bhutan plans to sterilise more than 25,000 dogs in March this year.
About 50 DeSuups are trained to catch the dogs, prepare them for surgery and release them afterwards. And livestock officials are trained to perform surgery and assist a surgeon.
The Veterinary Hospital & Satellite Laboratory Office said with DeSuup's help this time, there is hope in finding a solution to the stray dogs' problem.
"While carrying out animal birth control activities, the main challenge we faced was catching the stray dogs. In the current scenario, the involvement of DeSuups is filling the human resource gap. I feel that the progress we achieved so far is because of their involvement," said Dr Gyembo, Veterinary Hospital & Satellite Laboratory, Gelephu.
Since the start of the program earlier this month, they sterilised more than 200 dogs and vaccinated more than 400 dogs in Gelephu.
Similar training will be conducted in Jigmiling and Serzhong Gewogs with different sets of DeSuups and livestock officials after the COVID situation improves in Sarpang.
The survey conducted in December found that Sarpang has more than 3,000 stray dogs.
Karma Wangdi, Sarpaang