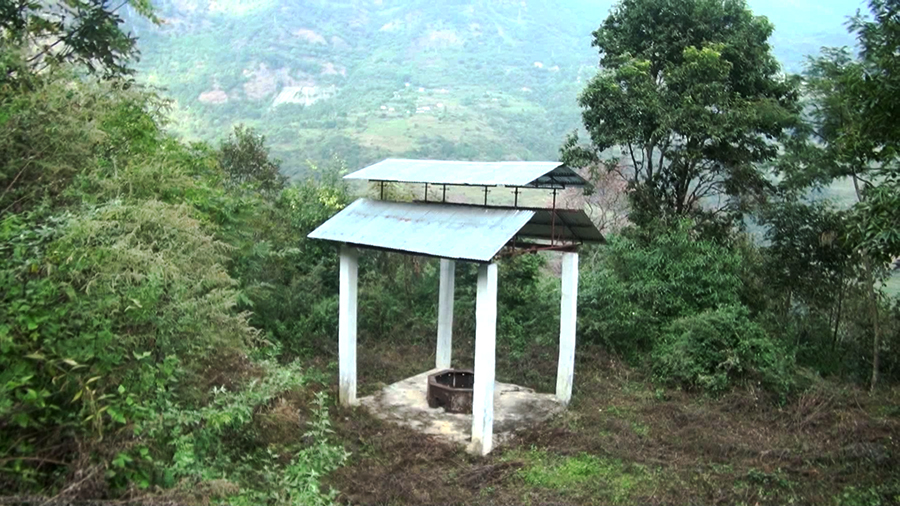 The residents of Kela in Trongsa constructed a crematorium some five years ago. It has made it easier for them to conduct funeral rites. Otherwise, they have to go to Dorji Geonba which is nearly 60 kilometres away. However, the residents are not happy as the crematorium in the chiwog is yet to have the basic amenities like electricity and water.
The crematorium has bulbs and bulb holders installed about three years ago. But no power supply. More than 60 households in the chiwog use the crematorium.
There is only one cremation chamber. People said they requested the gewog officials several times but nothing has been done so far. They also asked for a water supply, a kitchen and a toilet.
"We have bulbs but we need a power supply. I wonder if it is even included in the plan," said Rinzinla, a resident of Kela.
"Without power supply, we have to use kerosene lamps like in the olden times. We have to spend the night in the dark. We also do not have water here. We have to either bring from our house or fetch from the school nearby which is not convenient," said Phub Yeshey, another resident.
"The water source is very far. We might need about four or five bundles of pipes to bring water here. The houses nearby do not allow us to fetch water easily," said Tawchhu.
"We informed the gewog in the past. We do not know if we are we are entitled to such facilities or not. We would be grateful if we are provided with a power supply," said Tashi Dorji.
The former Gup said he informed the Bhutan Power Corporation verbally sometime in 2018. But the corporation said that they did not receive any official proposal.
However, the issue is likely to be addressed soon. The new Local Government leaders are aware of the problem and they want to resolve the issue at the earliest.
Passang, Trongsa