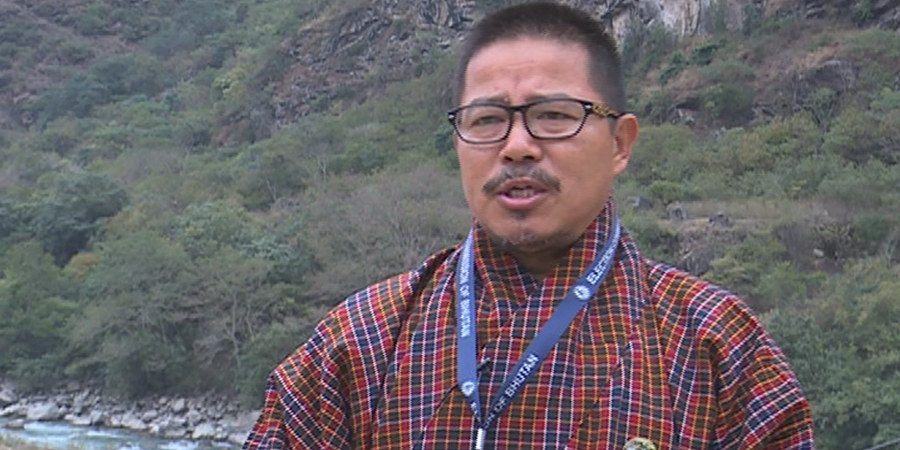 The Druk Nyamrup Tshogpa is fielding Karma Gyeltshen from Ramjar Gewog as their candidate. He was also the Druk Nyamrup Tshogpa's candidate during the parliamentary elections in 2018. The 53-year-old and a father of three is an ardent archer, preferring the traditional archery.
He has a Master's Degree in Business Management from Kaplan Business School in Melbourne, Australia. Before joining politics, he served the STCBL for 22 years and also as its general manager.
While the government has already finished three years in office, the candidate remains optimistic that he will be able to deliver all the pledges he made, if he is elected into office.
"In addition to the plans prioritized in the 12th-five-year-plan, I have already discussed with the people here and came up with the pledges. If I get elected, I will ensure that all my pledges are fulfilled within the term of this government. We have the budget ready, and all the pledges can be fulfilled in two years," he said.
His pledges are spread across the four gewogs of his constituency. Most of them are the construction of farm roads in the gewogs. He is also pledging to study the feasibility and construction of a BHU in Toedtsho Gewog and the construction of a Bailey bridge in Ramjar Gewog.
The MP's seat for the Khamdang-Ramjar constituency became vacant after the former MP Kuenga Loday resigned in November last year. He was convicted of the illegal construction of a road along with five others by the High Court. The case is currently at the Supreme Court after he appealed.
There are more than 10,000 eligible voters in the constituency.
Choney Jamtsho, Trashi Yangtse
Edited by Sonam