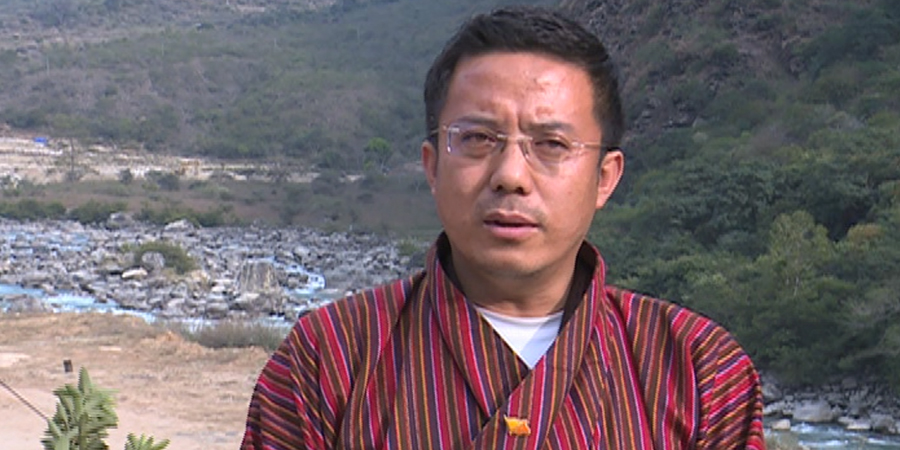 For the upcoming Bye-election of the Khamdang-Ramjar Constituency in Trashi Yangtse which is scheduled on February 3, 34-year-old Jigme Tashi will represent Druk Phunsum Tshogpa (DPT). Still a bachelor and born and raised in his constituency, the candidate is counting on these attributes to serve the people better. 
Jigme Tashi studied Bhutanese and Himalayan Studies at Taktse College of Language and Culture Studies in Trongsa. Before contesting the election, he served as an Assistant Lecturer for about five years in the same college.
According to the candidate, while there is no need for him to make any exclusive pledges, he said he will prioritize completing the party's pledges for the constituency before the term of the third government ends.
"Let alone the pledges of the Opposition candidate, it is extremely important for people to understand if the pledges of the Ruling Party's candidate are achievable in the next two years," he said.
The candidate further added that with only two years left for the government to dissolve, it would be difficult for any new pledges to materialize.
"It is known to all that most of the pledges remain yet to be achieved," added Jigme Tashi.
On the other hand, he is set to work closely with his constituents, if he wins the election. He said he will consult the people regarding any developmental activities in the constituency.
Jigme Tashi is an avid reader. Besides, he also enjoys playing badminton and volleyball during his leisure.
The MP's seat for the Khamdang-Ramjar constituency became vacant after the former MP Kuenga Loday resigned in November last year. He was convicted of the illegal construction of a road along with five others by the High Court. The case is currently at the Supreme Court after he appealed.
There are more than 10,000 eligible voters in the constituency.
Choney Jamtsho, Trashi Yangtse
Edited by Chayku