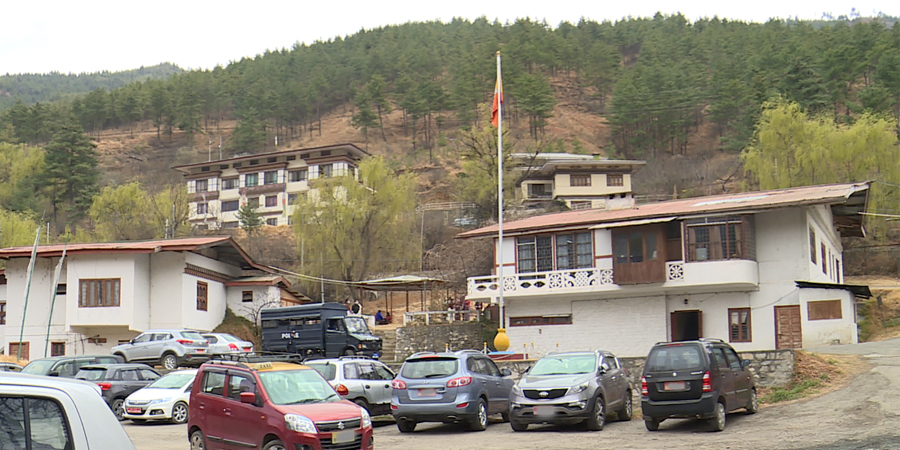 Police submitted their rebuttal statement in the ongoing defamation case against Penjore, a private individual today. The representative of the Police said Penjore defamed the Office of the Attorney General and his post on Facebook was not in the public interest. The case is in the Thimphu district court.
The representative of the Police said if the statement was in the public interest, the defendant should have complained to the concerned authority. The representative added that instead the defendant used Facebook and defamed the OAG. Police argued that due to the false statement, there is a risk that it will obstruct the people's trust in the institution.
The representative of the Police submitted that the defendant is liable for defamation as per section 317 of the Penal Code, and should pay compensation to the OAG.
According to the charges submitted by the Police, on 4th May last year, Penjore shared a BBS news article on Facebook and wrote, "Shocking Bigger Crime at the Bhutan's OAG Level- A guilty Secret Cheating Case through Collusion- A National Shame", "DANGEROUS and greater corruption happening in the OAG" and "Bhutan completely into NoW converting Bhutan as a complete lawless Country in the eyes of the World……Monstrous Wrongdoing of OAG is not corrected immediately."
The news was about 12 former Bhutan National Bank employees who were sentenced to a year in prison for forgery. Penjore said the OAG prosecuted only the former employees while dropping the charges against the bank's committee due to lack of evidence. This, he said will set a bad precedent. The Police forwarded the defamation case to the district court in November last year.
The hearing will continue next week.
Tshering Zam
Edited by Tandin Phuntsho