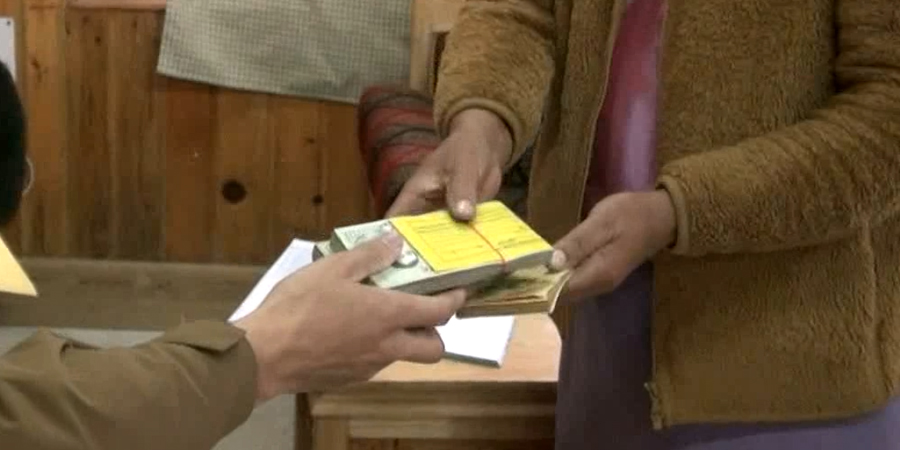 Poultry farmers in Trongsa affected by the recent suspected bird feed incident received compensation from the feed company. 19 farmers in the district were given monetary compensations in the last two days. Meanwhile, the test results of the feed samples sent abroad for testing are still awaited.
The farmers were compensated based on the assessed data of mortality and condition of birds carried out in collaboration with the district livestock sector.
"It seems they did not have any production for the past two to three weeks. That's why we are coming forward as a part of the family. And as a duty of the company, we are coming forward when our clients face these kinds of problems," said Thinley Wangchuk, a member of the compensation team of the Karma Group of Companies.
"Based on the reports collected from the field, we started negotiating with the people in the Dzongkhag and then we had several rounds of meeting with concerned departments," said Jigme Chophel, the Senior District Livestock Officer.
"The departments had consultations with the Ministry and Karma feeds and accordingly worked out the compensations."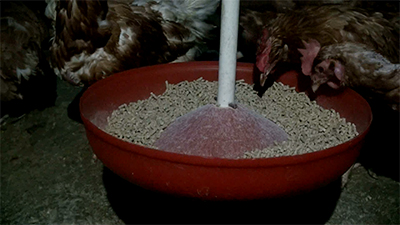 About seven tonnes of supposedly contaminated feeds were found to have been fed to chickens in the district. 19 poultry farm owners out of 34 in the district claimed compensation.
The birds are categorized as pullets, layers and broilers. Compensations were given ranging from Nu 100 to 166 for a bird.
"We were told that the replaced feeds will help the birds recover from the illness within 14 days. But the situation at present is still bad. However, birds have stopped dying now," said Galay Chophel a poultry farmer from Dragteng Gewog.
Dhan Bhadhur Ghallay from Tangsibji Gewog, who has about 600 chickens said, "Fed two sacks of those suspected contaminated feed to the birds. One died and the rest started to lose their feathers."
"I collect about three trays of eggs in a day which is about Nu 25,000 in a month. They gave us just about Nu 5,000. It's a loss," said Ugyen Dorji from Tangsibji Gewog.
"We used to have more than two cartons of eggs before. And although we are getting compensated, we are still on a loss," said Maita Tamang from Langthil Gewog.
Meanwhile, 14 poultry farms were unaffected in the district. But most of them still have stocks of the suspected contaminated feed which they are waiting for the company to take back.
"I have about 30 bags but I did not feed it to my chickens because I had some old stock. So I did not face any problem," said Sonam Chophel from Nubi Gewog. "But the egg production began to decrease since two months ago."
Similarly, Karma Feeds has been compensating poultry farmers in other affected districts since December 24 last week.
About 600 birds died in the district from the suspected contaminated feed. Officials started receiving reports of birds falling ill and dying from December 3.
Passang, Trongsa
Edited by Yeshi Gyaltshen