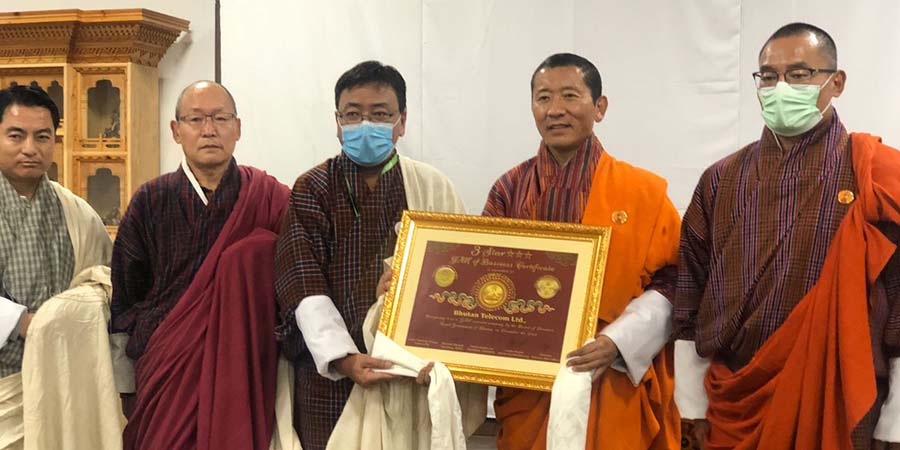 Three companies – Bank of Bhutan Ltd., Bhutan Power Corporation Ltd., and Bhutan Telecom Ltd. – were awarded the GNH of Business Certificate on Thursday. They are the first cohort to receive the certification. It means the three companies have been doing their business in conformity with the Gross National Happiness (GNH) values.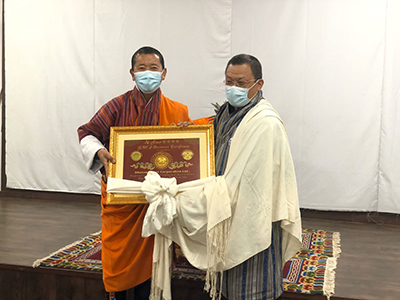 The Prime Minister, Dr Lotay Tshering, graced the award ceremony, which also marked the formal launch of the certification system.
A team from the Centre for Bhutan and GNH Studies assessed the companies based on indicators within the nine domains of GNH such as psychological wellbeing, heath, good governance and community vitality among others. The evaluation was conducted between 2019 and 2021.
The Chief Research Officer of the Centre, Karma Wangdi, said the certification looks beyond the business model of overemphasizing on profit for gauging a company's success or failure.
"GNH of Business is an idea of meeting the needs of stakeholders while conducting business operations with sensitivity towards social, cultural, economic, and environmental issues and relying on holistic wellbeing measures for its performance."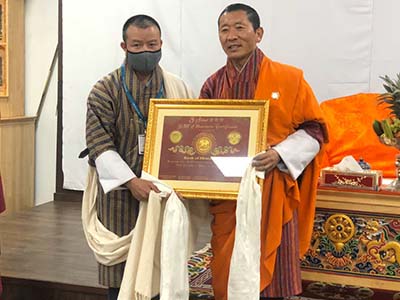 For a company, receiving the certification is expected to serve as an incentive as well as a powerful brand carrying the impact of GNH.
"The certification will encourage us further to strive and fulfill the company's goals in line with the GNH ideals," BPC's Chief Executive Officer (CEO), Sonam Tobjey, said.
According to the Chief Research Officer, the Board of Directors for GNH Certification which awards the certificate, is working on proposing other incentives for a certified company.
"We are looking at preferential treatments while awarding contracts and tax benefits from the government's side."
The former Prime Minister, Dasho Tshering Tobgay, first proposed the idea of aligning business with GNH in 2015. The works to develop the assessment tools by the Centre began two years later. The system was piloted in more than 40 companies.
Karma Wangdi said any business entity is eligible to apply for the GNH of Business Certificate.
"However, a company must score at least 50 per cent during the assessment to be certified."
The certification is valid for two years after which a company may apply for reassessment.
Contributed by Sonam Wangdi, BBS Research Fellow at Centre for Bhutan & GNH Studies