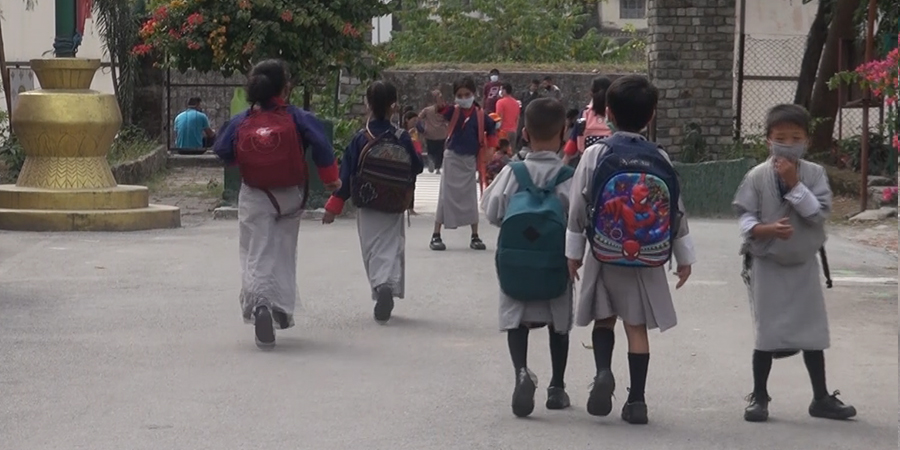 Children in Phuentshogling Thromde who are studying in Pre-Primary to class VIII can get transferred to low-risk areas for the next academic session. The Education Ministry is providing the options to the parents. Although not compulsory, most of the parents are troubled by this move.
The Phuentshogling Thromde has been informing parents to look for schools in low-risk areas for their children. However, the news has not gone well with the parents.
Tshering Dhendup, a parent said, "Sending our children away to study will be difficult. I don't think anyone will care for our children as we do. We can't even accompany our children since we work here."
"If we have to send our children away to study, it will affect the family too. One of the parents may have to accompany our children. When couples stay away, many issues will arise and families may get separated," said Leki Drukzom, another parent.
However, a few are welcoming of the move and said will benefit the children.
Chimi Yangden, a parent said, "Online education is a bigger challenge for the children, as well as for the teachers and parents. I feel that sending children to school in another place is a good move considering the children's education."
The Cabinet Secretariat recently wrote to the education ministry asking them to assess and offer school transfer options to all students. The ministry will offer the choice of schools to the students and help in them find admissions. The Thromde will facilitate the transfer.
Students in Phuentshogling Thromde were badly affected due to the pandemic. While students of classes nine and above moved to Punakha, classes for the lower grades resumed only from September.
According to the education ministry, they plan to reduce the number of students in Phuentshogling incase the town faces another COVID 19 situation like before.
There are more than 2400 students studying in classes PP to VIII in Phuentshogling.
Meanwhile, it has been nearly four months since the last community case in the town.
Sonam Penjor, Phuentshogling
Edited by Sangay Chezom