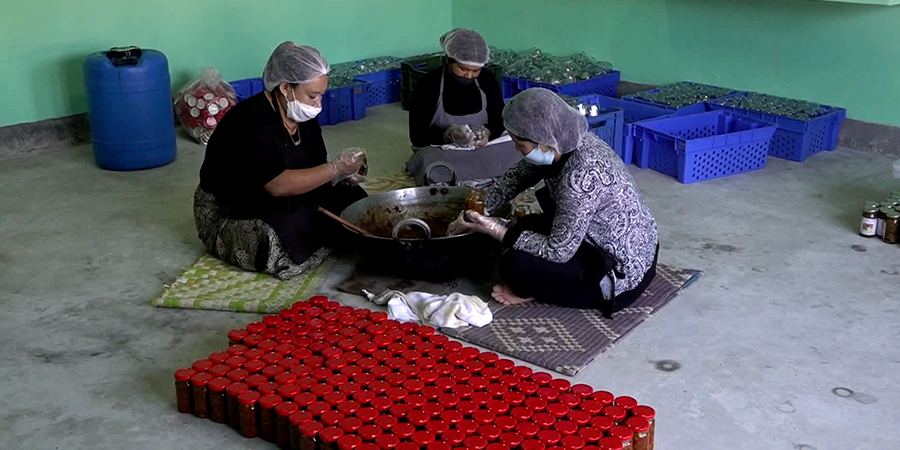 After a hiatus of two years amid the pandemic, Sherchog Womens' Group community facility centre resumed its business last month. And with business back in operation, the group has been able to engage its women employees. The centre helps provide gainful employment to divorced women and homemakers and make them economically independent.
Currently, the center has eleven employees and produces products like bamboo shoots pickles, fruit juices, candies and ginger powder among others that are sold across the country. But the pandemic put a halt on their livelihoods.
"The COVID-19 pandemic made us more cautious because import of goods was banned. And with lockdown and movement restrictions, it only made problems worse and affected all of us. This testing times taught us to be independent. And because of all these, more women started coming requesting for work to help sustain their livelihoods," said Chhimi Dema, the group leader of Sherchog Womens' Group.
The facility Centre, a joint initiative of SABAH Bhutan was formed in 2018 to facilitate agriculture production in the country, enhance export and reduce import.
Karma Wangdi, Sarpang
Edited by Sonam Pem