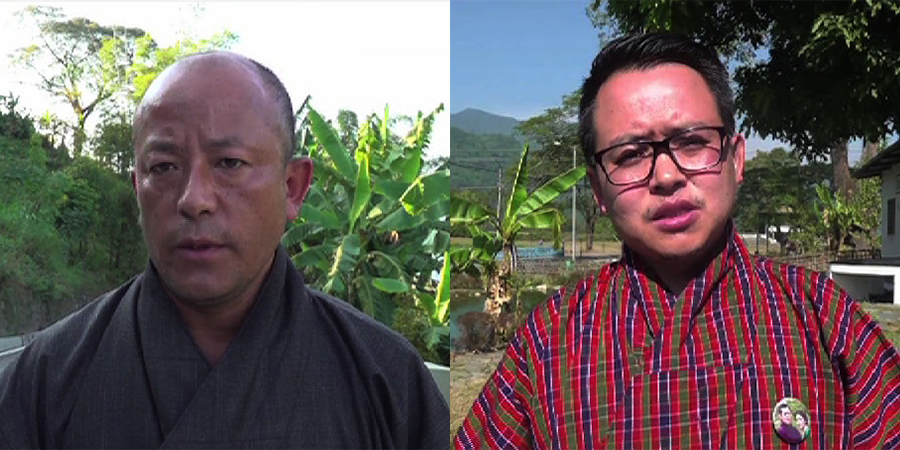 The poll day for the third Local Government elections is just around the corner. Along with the votings for gups, mangmis and tshogpas across the country, residents of Samdrup Jongkhar Thromde will also choose their mayor or Thrompon. Two candidates will contest to become the new Samdrup Jongkhar Thrompon.
Thinley Namgay, 39, is one of the candidates. He is from Samdrup Gatshel constituency and has a Bachelors degree in Commerce.
With the manifesto "Services closer to the People", Thinley Namgay aims for quick delivery of services. "To provide all the Thromde services to the people in no time without failure is my pledge" he said. "I have other pledges as well like solving the drinking water problem in town and to make Samdrup Jongkhar town a self-sufficient town by making a good income."
He says he is well aware of the issues that trouble the town since he previously served as a Thromde Tshogpa. Thinley says if he is elected, he intends to solve the persistent water crisis faced by the residents once and for all.
Thinley says there isn't enough water in the Thromde. "If I get elected, I will personally look into in all the water-related issues and make sure there is sufficient water supply."
Besides serving as a Thromde Tshogpa for three years, he also worked as a BCCI representative for two years. He also contested in the parliamentary elections in 2018 as a DNT candidate. Thinley Namgay is married and has two children. During his free time, he likes to play football and archery. He says he enjoys socializing with people because it can be a source of new knowledge and ideas.
And Ugyen Wangchuk, 34, is the second candidate contesting for the Thrompon's seat. He is from Kipse constituency and has a Bachelor's degree in Business Administration.
Ugyen Wangchuk's manifesto is "To make the Thromde a socially, culturally and economically vibrant city."
He says he has grown up under the advice and wisdom of elders in the community and knows the issues and opportunities, which is why he decided to contest.
"I made my manifesto by keeping it in line with the four pillars of Gross National Happiness" said Ugyen Wangchuk. "In the Thromde, there are water problems as well as many youth related issues, and unemployment problems. Waste management is also a concern."
For Ugyen, drinking water crisis tops the list of problems he intends to address first if he is elected.
"To solve the water problem I will look for a reliable water source and construct a proper water distribution network by implementing new ideas" he said. "I will ensure 24 hour water supply for all the residents."
Ugyen Wangchuk worked as a teacher for four years and as an administration officer for five years in a private school.
He is married but does not have any children. Ugyen's hobbies include playing cricket and conversing with people. He also enjoys building public relations.
Kinley Wangchuk, Samdrup Jongkhar 
Edited by Yeshi Gyaltshen