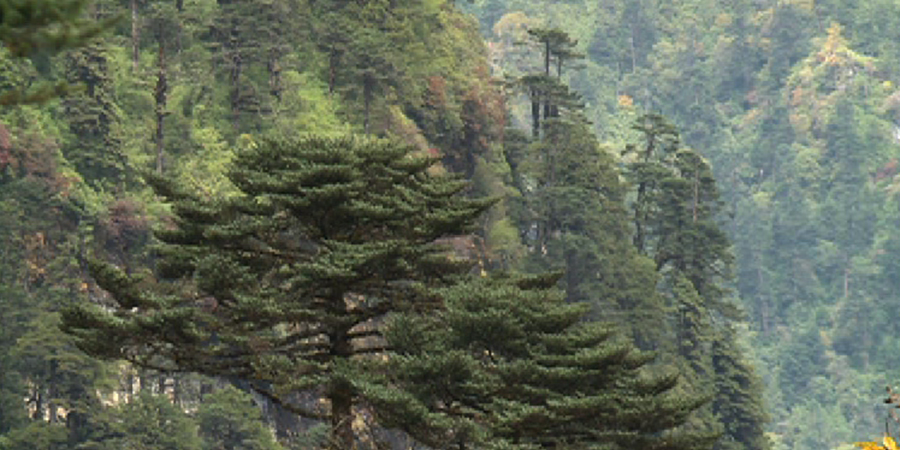 As an environmentally rich country, Bhutan is home to many species of plants and animals. The areas which house them hold high value in terms of ecology, social and culture. To ensure that they are conserved for all times to come, the Department of Forests and Park Services and the World Wildlife Fund are initiating a project to appropriately manage the areas. Titled Living Landscapes: securing High Conservation Value in south-western Bhutan, the project will be implemented in nine districts.
The project will identify nine High-Value Conservation areas in Chhukha, Dagana, Haa, Paro, Samtse, Sarpang, Thimphu, Tsirang and Zhemgang districts. A High Conservation Value area is any area such as a forest, grassland, watershed or landscape ecosystem that needs to be properly managed in order to maintain or enhance its value.
It will ensure that the natural resources of the biodiversity-rich areas in these districts are managed sustainably.
According to Younten Phuntsho, the Programme Coordinator of the WWF Bhutan, these districts were selected based on certain criteria such as whether or not the areas have other rural development projects.
"Other criteria- if these areas have ecologically significant species. For instance, one of the districts for this project is Zhemgang and we have the presence of tigers there which is a very significant species, a flagship species that requires conservation," he said.
The project also intends to improve livelihoods and enhance the income of the households which fall in the project landscape. Among many issues, the project will focus on addressing human-wildlife conflict and water-related issues in areas that fall under the project sites.
"It is not only taking care of ecological and environmental values but more importantly it also takes care of economic and social and cultural values. So, it is going to be mainly applied outside the protected areas," said the Programme Coordinator. "We have realized that there are significant ecological critical values that are lying outside the protected areas. They require some sort of interventions mainly in terms of either maintaining their values to sustain so that our communities benefit from this."
"We are trying to balance the conservation with developmental needs of the people living in the rural areas. It is a holistic tool wherein we are trying to integrate conservative objectives and needs of the people," added Tashi Norbu Waiba, the Deputy Chief Forestry Officer of the Department of Forests and Park Services.
The implementing agencies such as the Department of Forests and Park Services, Tarayana Foundation and the National Land Commission Secretariat will be carrying out the project in the selected areas. The project is expected to identify and put at least nine High Conservation Value areas under management regime by 2028.
Phub Gyem
Edited by Yeshi Gyaltshen