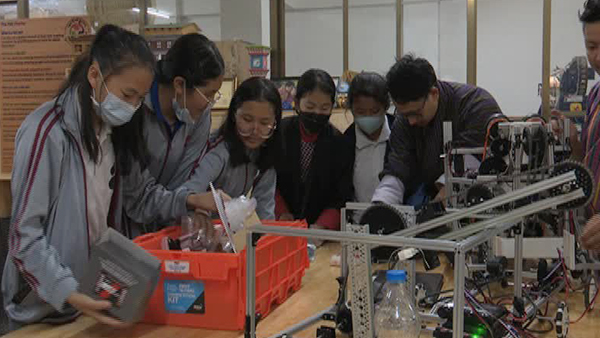 A group of students will present a waste management robot at the FIRST Global Challenge 2021. FIRST Global is an international robotics competition to encourage youth across the globe to come up with innovations in science, technology, engineering, and mathematics or STEM. It is the third time Bhutan is taking part in the international challenge through Fablab Bhutan. Bhutan started participating in the challenge in 2018.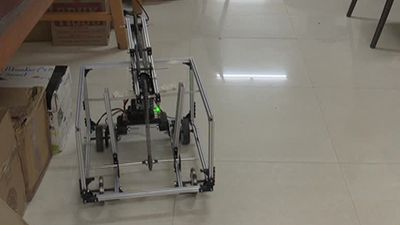 A team of 12 students from schools in Thimphu and seven mentors are designing the waste automation robot. If it materializes, the robot will be able to collect and segregate wastes both on land and water. They will be competing with youth from more than 200 countries this year.
"Due to lockdown, there was no proper waste management. That is how we decided to go for the environmental idea to design a waste automation robot," said Anuj Pradhan, mentor of the FIRST Global Challenge.
The challenge is held virtually this time due to the pandemic. Themed "Discover and Recover", the challenge requires participating teams to identify a pandemic-related problem in the community in areas of education, environment, health or economy and then use STEM to create a robot to solve the problem.
The team said they aspire to fulfil His Majesty's vision of digitizing Bhutan through the promotion of STEM by participating in such a challenge.
"Robot was something that we used to buy and play. We didn't know how to make it. But we got an opportunity to make a robot which turned out to be successful. And we would like to thank FIRST Global Challenge for giving us this opportunity where we can explore and learn about robotics," said Anjali Mishra, a student at Motithang HSS.
"We failed a lot of times. But we never gave up and we succeeded. And we also got the opportunity to bring our robotics to the next level. And we got a lot of experience in programming and robotics," said Pema Ugyen Namdrol Jamtsho, a student at Changzamtog MSS.
"When they came here, they were like pre-primary students but now they have learnt to build their own robot and CubeSat satellite. I think what is lacking is exposure and a platform for them," said Pema Yangzom, Edutech teacher at Fablab Bhutan.
In just about three months, they are making robots. And this is more than winning a competition.
Phub Gyem