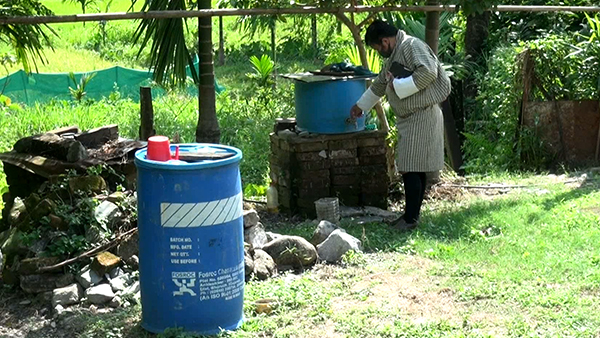 After the development of Shaychamthang village in Gakiling Gewog in Sarpang into a satellite town in 2017, the water supply to an adjacent village Omchuna was discontinued. Since then, Omchuna village has been plagued with water shortage.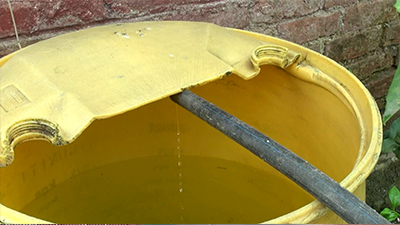 The water tanks in the village have little or no water, and the taps are running dry. More than 20 households rely on streams and rivers nearby for drinking water while they harvest rainwater for toilets.
A resident, Raj Kumar Chhetri said, "From 2017, our water source was dismantled while constructing a mega irrigation channel for another village. Since then, we didn't have a water supply. Some time we fetch water from the river and sometimes we fetch from the stream from the nearby forest."
Tara Bir Tiwari who is also a resident added, "We had been suffering from drinking water shortage for a long time. We tried to pump water from the river using a machine but people are stealing the machine."
"There is no water supply. I request my neighbour for drinking whether it's summer or winter." said Phuntsho Wangmo.
Before, the village shared the same water source as the Shaychamthang town. As the number of people increased, the town discontinued the water supply.
Gakiling Gup, Nim Dorji Sherpa says the gewog administration is looking into resolving the water shortage this fiscal year.
He added, "It is very essential for people to have access to the drinking water supply. This fiscal year, we have allocated Nu, 800,000 to supply drinking water to Omchuna Village. We would be able to solve 80 per cent of the drinking water problem by having it in our plan. We have to first identify the water source, and then get approval from the gewog office and people."
The gewog administration is planning to discuss with the water committee of Shaychamthang on providing excess water to the village once the town implements the billing system next month.
Karma Wangdi, Sarpang
Edited by Sangay Chezom