Woman with disability makes opportunities out of a challenging life
Aug 15, 2021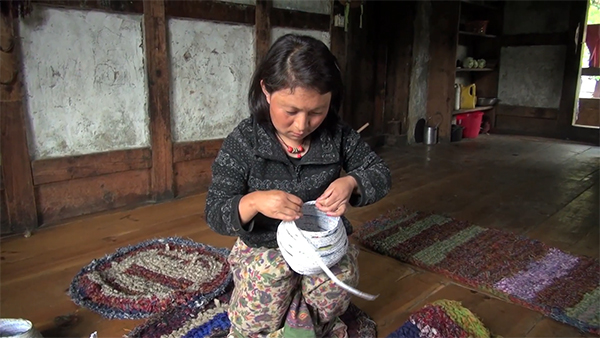 She is physically challenged but she has a burning desire to learn. And so, began Pema Yuden's journey. Today, she has developed knitting and paper craft as her habits, and a couple of other life skills as well. In this story, our reporter in Bumthang takes us through the inspiring story of the 32-year-old.
After Pema became physically impaired at the age of seven, she has been confined to her village in Naruth in Tang gewog for most part of her life so far.
But it hasn't been idle. She knits, makes stuffs out of paper, prepares jam, and now she's learning tailoring. Her lessons are mostly through YouTube tutorials.
"I enjoy doing all the things I am capable of. I mostly knit, and help my family with household chores sometimes. I like watching tutorials on my phone but data is too expensive. I can't afford it always,"said Pema.
She also learned some of the skills through a training the RENEW organized. Pema wishes to take part in more of such training.
Considering Pema's zeal to learn, the Tang gewog office even gifted her sewing machine. But she can't use it properly yet.
Apart from her hobbies, Pema spends time praying and devoting herself to religious activities. She currently lives with her father and sisters.
"Sometimes I feel sad that I can't live like just another human being. I mostly chant the Avalokiteshvara mantra and pray that I be reborn with better fortune in the next life. I face difficulties moving around the village. Though I have a wheelchair, I can hardly use it as there are no ramps here," added Pema.
"She's very smart but I sympathise with her as she can't walk properly. She's very shy, so she can't express herself quite well. She even took the Non-Formal Education classes," said Sangay Om, Pema's aunt.
Despite her physical challenges, Pema has an engaging life. She is an inspiration to people living with disabilities as she tries making a meaning out of this life.
Kipchu, Bumthang