Overcoming addiction and becoming an inspiration to others
Aug 4, 2021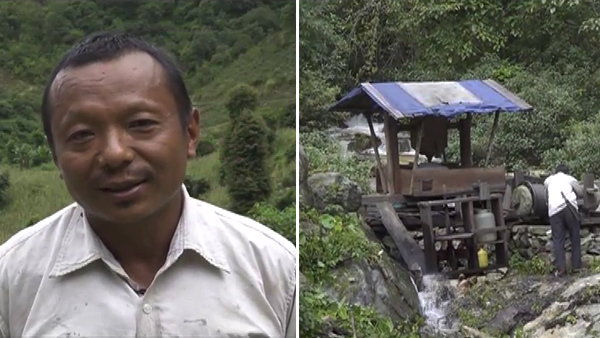 Long before COVID-19, another pandemic, silent but similarly deadly, affected the lives of people. Alcohol has killed millions and it still continues to do so. Although difficult, many have also been successful in walking the path of recovery. This is a story of a man from Monggar who overcame the grips of alcohol addiction and now lives as an inspiration to others. 
A decade ago, 45-year-old Tshewang's life was spiralling out of control. Overwhelmed with the stress of life, he resorted to drinking.
And with alcohol abundant in his village, he soon started drinking day in, day out. Six years passed as his addiction to alcohol increased.
"I used to drink a lot. Everyone in Thang-Rong and Chagsakhar Gewogs knows about it. The central and the local government imposed strict laws on alcohol and it also started affecting my health. I realised it was a bad choice," says Tshewang who is from Changshing chiwog in Thang-Rong Gewog.
After a lot of struggle, Tshewang was finally able to quit his drinking habit.
Now, his future surrounds giving back to the community.
He builds water mills that grind maize and churns milk. The machines use the same technique as that of the ancient watermills and prayer wheels. The grinder rotates once the water hits the wooden turbine.
"We can get small grinding machines from the shops but since it runs on electricity and fuel, we cannot afford it," says Tshewang. He added fuel prices are on the rise and moreover, it is costly to buy spare parts for such machines.
Tshewang installed two machines at Daagsa village. Both proved to be a big success.
But he has more plans.
"If I can get good support from the dzongkhag, I have already measured a plot near my field to set up my machines. Besides the water mill, I also wanted to install a machine to extract oil from the wild plants and also a crafting machine to craft wooden cups".
Inspired by his works, the gewog office has already started looking for funds to help Tshewang.
Thang-Rong Gup Chenga said, "I have verbally informed the Program Director of ARDC in Monggar to provide assistance to set up a better project in the village if his project turns into a big success."
Experts say addiction is a chronic disorder, not a personal failure. And Tshewang has shown that overcoming addiction is always achievable.
Sonam Tshering, Monggar
Edited by Yeshi Gyaltshen