PDP demands economic affairs minister apologize to the residents of Phuentshogling
Aug 4, 2021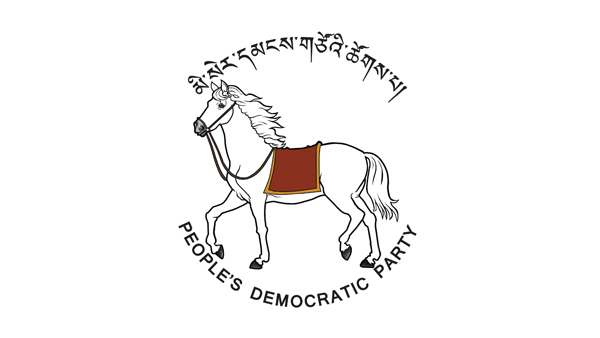 The People's Democratic Party (PDP) has condemned the economic affairs minister's recent comment about business owners of Phuentshogling to a newspaper. Lyonpo Loknath Sharma was quoted criticising the plight of the Phuentshogling businesses.
In a press release, the PDP says the minister's comments have caused distress to the residents of Phuentshogling.
Terming the economic affairs minister's comment as "disparaging and insensitive," the PDP has demanded an apology from the minister to the residents of Phuentshogling.
The economic affairs minister was quoted in the Bhutan Times newspaper saying "business owners of Phuentshogling had been enjoying the benefit from business suitable location compared to other places. They must have saved at least enough during their favourable time."
The quote further goes on to read, "they should also bear the situation during bad times. The lockdown is not for years and years but just had been few months."
The PDP press release stated, the minister "caused grievous stress, hopelessness, and aggravated mental trauma to the residents".
In a statement to the BBS, the minister said "on the article in Bhutan Times, I am taken aback by the fact that there was no organized interview and the reporter has taken me out of context. My feelings and sentiments are with all the Bhutanese and we are affected currently very badly. Phuentshogling has endured the most and I sincerely feel for them."
However, the minister did not comment on the PDP's press release stating he will "come to it later or personally meet Phuentshogling businesses and other people."
Meanwhile, the Bhutan Times management said the interview was not quoted out of context and that they have the recordings of the interview. The paper also said context of the minister's statement should not be broken and understood seperately.
Sherub Dorji
Edited by Yeshi Gyaltshen