Water rehabilitation project, vocational training centre and a new home for children at the GHH
Nov 28, 2020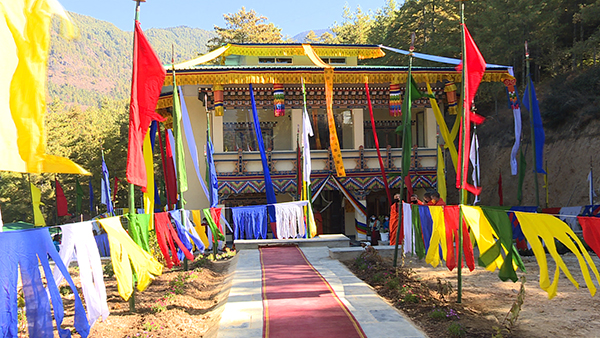 Her Majesty the Queen Mother Gyalyum Sangay Choden Wangchuck, Royal Patron and President of the Respect, Educate, Nurture and Empower Women (RENEW), inaugurated the Gawailing Happy Home (GHH) water rehabilitation project and GHH Vocational Training Centre, today. Her Royal Highness Princess Eeuphelma Choden Wangchuck and Dasho Thinlay Norbu inaugurated the new home of the Gawailing Children at the GHH.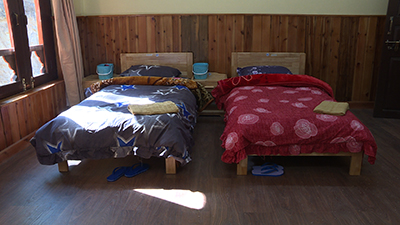 The GHH at Wangsisina in Thimphu provides shelter to the survivors of sexual abuse, and domestic and gender-based violence. It is also home to vulnerable children and youth.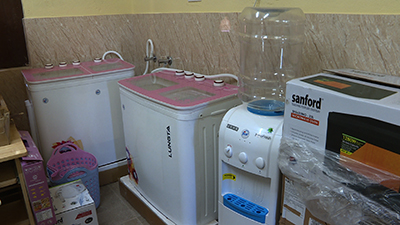 The new two-storied hostel inaugurated today will not just provide shelter to the children but a happy home for them. Gawailing Happy Home has been providing shelters for vulnerable children and youth and now with the new hostel 26 children as young as six years old will move into their new home. The hostel has 26 beds with all necessary facilities such as toiletries, sanitary napkins, study table and chairs, and laundry room among others.           
"So this time they are going to have a proper house where they can really live happily and feel like it is their house. Her Majesty always reminds us that this is not an orphanage. This is a home, a happy home," said Dr Meenakshi Rai,  the Programme Director at the RENEW.
Talking to the children, they expressed their happiness and gratitude towards Her Majesty the Gyalyum. The project was supported by JICA and Barbara Margret-Rose Riepel, a friend of RENEW from Germany.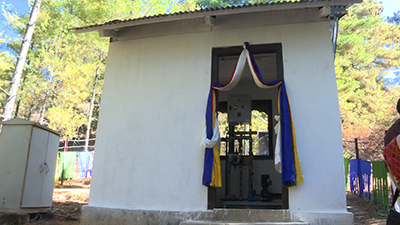 To further ensure safe drinking water and to promote the sanitation and hygiene of Gawailing residents, the World Health Organisation sponsored to rehabilitate the existing water supply.
Meanwhile, the Gawailing Vocational Training Centre that has been successfully registered with the Labor  Ministry was also officially inaugurated today.       
"We actually had this livelihood skills training as a part of our programme. But we realised over the time that many more people wanted to come and do it and it was really benefiting our clients. So then over time, we thought if we could have one training centre so that everybody can participate, not just the victim and our clients but any woman who wants to take part. So it is an empowerment programme," said Dr Meenakshi Rai.
The centre has been giving training in weaving, tailoring, and baking among others.
According to a press release from RENEW, the events are part of the ongoing 16 days Activism against Gender-Based Violence to mark the International Day for the Elimination of Violence Against Women observed on 25th November.
Kinley Dem