Drayang owners unhappy with the changes the government proposes
Nov 27, 2020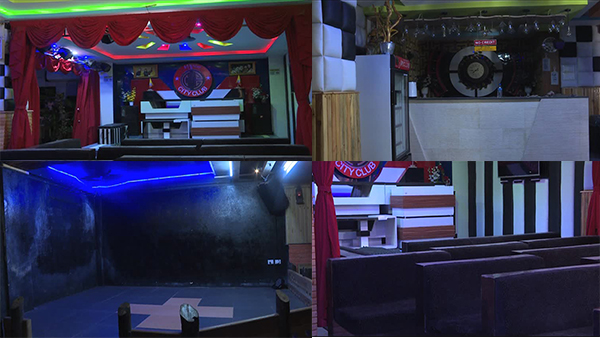 The Prime Minister's conditional offer to re-open the drayangs with certain reforms is not well received by the owners. They are especially not in for doing away with the 'request system.' In a meeting with the drayang owners earlier this month, Prime Minister Dr Lotay Tshering asked them to alter the request practice where the women need to make contact to request patrons and suggested arranging salary system for the employees.
The drayang owners claim that the request system where a patron sponsors a dance or a song by paying a certain amount is their main source of income. So when they re-open, if they are to discontinue this practice, they rather consider bringing down the shutters on the business for good.
Due to the COVID-19 situation, the drayangs in the country have remained closed for almost nine months.
"We feel that following the government's directives to stop the request system is a bit early for us to recover the loss we had to bear when our business was closed due to the pandemic. The income is solely dependent on the request system. We invested quite a lot to meet the requirements for getting the business license approved," said Pema Dorji, the owner of City Club in Thimphu.
"I mortgaged my properties to get a loan and set up this business. It operated only for a few days before the closure notice was announced. I was hoping that when drayangs reopen we will be able to pay back the loans, however, the reforms of stopping the request system has made me worry more about it. Moreover, the government has not given us an exact date as to when we can reopen our business. We are waiting for a clear response from the government," said Kencho Dorji, the owner of Highlanders' Club.
"If the reform was done before the Drayangs closed, we would have surrendered our business licenses instead of paying high rents until now. We hoped to recover the losses once it reopens. However, we would be really grateful if the government can give us some time to operate our business with previous arrangements," added Chencho Dorji, the Chairperson of Thimphu Drayangs Association.
Besides making changes to the request system, the Prime Minister also suggested having only cultural dances and songs in the drayangs.
According to the Prime Minister's Office, the government is currently reviewing the reopening of the drayangs and other entertainment centres in keeping with the COVID-19 standards. The PMO adds that there are also other unhealthy practices happening at the drayangs that need to conform to the social norms.
Kinzang Lhadon