Prime Ministers of Bhutan and India launch the second phase of RuPay Card
Nov 20, 2020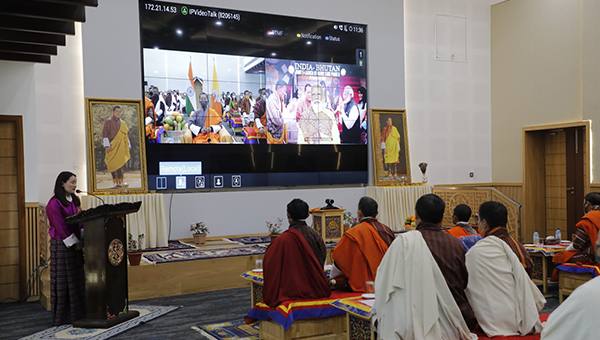 The Prime Ministers of Bhutan and India virtually launched the second phase of RuPay Card this morning. Bhutan National Bank will now issue RuPay card to Bhutanese and the cardholders can withdraw INR from ATM and make payments at the point of sale in India.
The RuPay network provides safe and convenient banking and helps realise cost-effective and cashless transactions.
"I'm happy to note that with these arrangements, it will benefit the peoples of the two countries. Together we are leveraging digital technologies to enhance the financial services in our region," said Dr Lotay Tshering, the Prime Minister of Bhutan during the launch.
Nearly 11,000 successful RuPay transactions were made in Bhutan since its launch last year. Indian banks issued the RuPay cards for Indian travellers and citizens in Bhutan during the first phase.
"With this launch today, RuPay card issued by Bhutan National Bank will provide cardholders access to more than 100 thousand ATMs and over two million Point of Sale terminals in India. I have no doubt that this will immensely benefit Bhutanese visiting India be it for education, medical treatment, pilgrimage or tourism," said Narendra Modi, the Indian Prime Minister.
The first phase of RuPay card was launched during Prime Minister Narendra Modi's visit to Bhutan last year.
Sangay Chezom