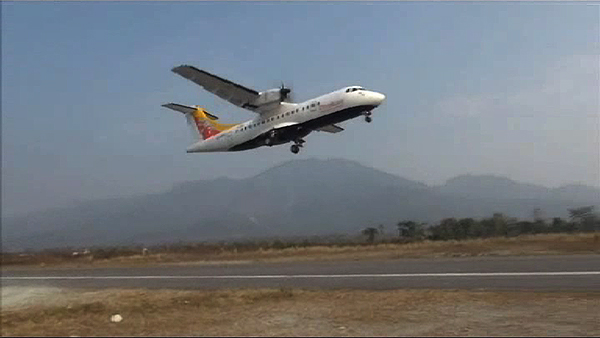 (File Pictures)
Drukair will resume commercial passenger flights to India by mid-October as Bhutan and India signed Air Travel Bubble Agreement, last month. The arrangement allows operations of flights between the two countries under restrictive conditions as international flights remain suspended amid the pandemic.
Bhutan will no longer have to seek special permission to fly into India. Foreign Minister Dr Tandi Dorji said, prior to the agreement Bhutan had to seek special permission stating the purpose of the flight every time the country sends a flight to India.
Drukair operated the first flight under this agreement to Bagdogra yesterday. And from mid of October, Drukair will operate two flights in a week to specified cities in India including Kolkata and Delhi. Bhutan Airlines will also begin operations in the near future.
The agreement allows Bhutanese, Indians and other nationals with a valid visa in either India or Bhutan to travel between the two countries under certain conditions.
"As per this agreement, it also allows Bhutanese nationals to travel on those flights with a COVID negative certificate and without having to stay under quarantine provided the information is given prior to travel date. For flights going to India, Indian nationals will be allowed to fly, Bhutanese nationals will be allowed to fly and also any foreigners who want to exit Bhutan and has a valid visa in India. Similarly, for flights coming to Bhutan from India, Bhutanese nationals and Indian nationals, as well as any other citizens who have a valid visa for Bhutan can fly into Bhutan. However, they will have to follow quarantine protocols. For example, anybody coming to Bhutan, as you know they have to undergo 21-day quarantine period," said Dr Tandi Dorji, the Foreign Minister.
Meanwhile, India has arranged an Air Travel Bubble Agreement with 14 other countries, and Bhutan is also working on such an arrangement with Thailand as well.
Phub Gyem/Kinley Dem
For more information https://www.facebook.com/MoFABhutan/posts/1262319937447793