CFM to open only after the COVID-19 pandemic ends
Sep 18, 2020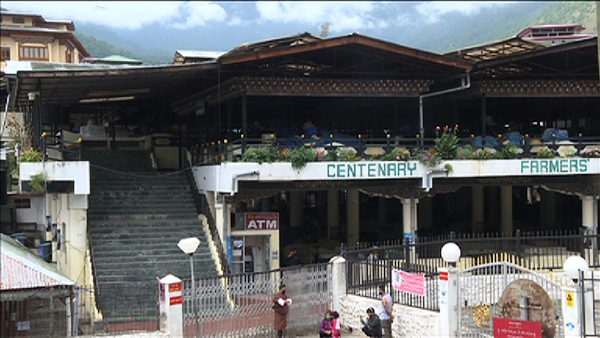 The Centenary Farmer's Market (CFM) in Thimphu will remain closed until the end of the COVID-19 pandemic. Thimphu Thromde officials said CFM could be opened after the pandemic ends if people still want to sell at the CFM.
The pandemic led to the closure of CFM in Thimphu in a way to prevent the spread COVID-19. However, Thimphu Thrompon Kinlay Dorjee says the closure is not permanent.
"The government gave us clear directives. If the COVID-19 pandemic lasts for about two years, the vendors could come back after it. Since there is a high risk for the spread of COVID-19 at the current CFM, the government has said that the CFM cannot be opened until the end of the pandemic," he said.
The Thrompon says mini vegetable markets will be opened in different zones including the two multi-level car parks. He added this is being done only to utilise the infrastructure at this situation.
"It has been over a year since the construction of 550 parking spaces. Very few park here in the buildings which is like about 5 to 10 per cent.  It is difficult to make people park here in these two buildings and therefore it is underutilised. If we look outside, there is a parking shortage. So the government gave us the directives that the two car parks cannot remain idle after spending huge money on it," he said.
The Thrompon also says, the relocation will benefit the vendors more and is planning to open the market in the two car parks from tomorrow.
"When we open the ten new mini vegetable markets in different zones, the government has told us to give opportunities to the current vendors of the CFM. Government is concerned about them and we also want to give them the first opportunity because this is what they have been doing to earn their livelihood. They feel we are doing this against them so if they want to stay there only, it is fine. We will give the opportunity to others," he added.
Meanwhile, according to the Prime Minister's Office, the relevancy to open the CFM after the pandemic will be a question. This is because the new mini vegetable markets will serve the purpose. The PMO also says the relocation of the market will uphold the main purpose of the CFM- to benefit the farmers. Thromde will manage the whole network then.
Kinley Dem