Vendors of the CFM write to Prime Minister after the Thromde's decision to close the market
Sep 16, 2020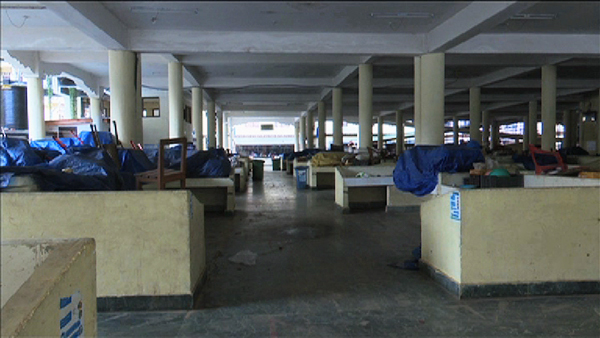 The vendors of Centenary Farmers' Market (CFM) in Thimphu have written to the Prime Minister with a host of issues for consideration. They shared concerns related to their business prospects after the Thromde moved them to different zones. The vendors were relocated for safety reasons in view of the current pandemic.
In the letter submitted to the Prime Minister's Office yesterday, the vendors are requesting to return to the CFM for business once the COVID-19 situation improves. They are also claiming that they were relocated without any prior information or consultation. Some 250 vendors signed the letter.
"The problem is that there should be a notification from the Prime Minister or Thromde to people. Even if there is a need for decongestion due to COVID-19 they should inform," said Tshering Norbu, a vendor at the CFM.
"I am questioned why the market is closed but since I do not have any information I could not say anything. Our wish is to resume working at the CFM. We are placed in multi-level car parking whereby it is difficult for the Jumbo trucks to travel till the fifth floor," said Dendup, the Tshogpa at the CFM.
"Everyone depends on their livelihood on this business. We thought it is a temporary measure but it is not like that. They are planning to close it permanently. Our wish is to sell from the CFM only," added Chimi Dorji, also a vendor.
According to the Office of the Prime Minister, the letter is forwarded to the concerned officials for review.
On the other hand, Thimphu Thrompon Kinlay Dorjee said the vendors were informed about the relocation before the lucky draw for zones distribution during the weekend. The vendors will start operating from the designated zones within two months' time. For those designated in the two multi-level car parking, the business will resume from this week. For now, all the unsold stocks of the vendors are at the CFM.
The Thrompon also said the CFM will be closed permanently to decongest crowd and traffic in the area. In its place, around 10 mini-markets will be opened in various zones.
Tshering Zam