Training and advocacy program on child protection concludes in Monggar
Aug 8, 2020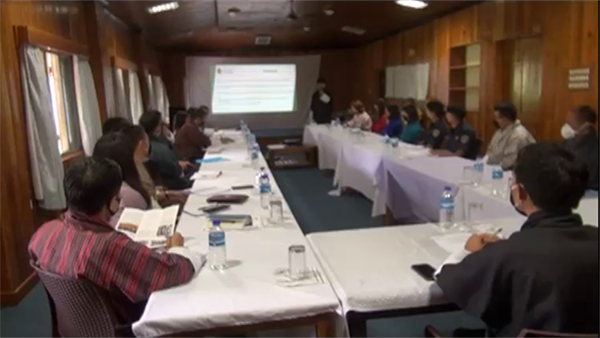 Lack of parental care, social discrimination and stigmatization are the main causes of children in conflict with law in the country.
This was pointed out during the three-day training and advocacy program on child protection conducted in Monggar by Nazhoen Lamtoen, a civil society organization in the country.
According to officials from Nazhoen Lamtoen, many children are compelled to commit repeated crimes due to lack of support from the parents and schools, social stigma and discrimination and lack of no objection certificate (NOC) to upgrade their education and skills once the child completes their term from Youth Development and Rehabilitation Center in Chukha.
Officials also pointed out poor awareness of Child Care and Protection Act of Bhutan 2011 among relevant stakeholders.
Thinley Tobgyel, Executive Director, Nazhoen Lamtoen said although it is clearly mentioned in the ACT that once a child completes the term from Youth Development and Rehabilitation Center, the child must be allowed to continue his studies without any social stigma and discrimination. However, the story is different in reality.
"The children are facing lots of challenges today. Some school principals don't even give admission to the children, so in this way many children commit crime and are being detained again, " he said.
However, some principals who attended the advocacy program mentioned that the Ministry of Education has a policy of not admitting children with conflict with law till they complete the one to two-year cooling period.
The Executive Director also added that although the Child Care and Protection Act of Bhutan 2011 include provisions to provide a diversion agreement based on the nature of crime, however not many children have availed such legal services so far due to the lack of awareness.
"It is mentioned in the ACT that the child is entitled to avail diversion agreement and it is not compulsory for the child to be detained and sentenced. But I am not sure whether judiciary and relevant stakeholders are aware of such provisions," said Thinley Tobgay.
Some participants with legal background said that for the court and prosecutors to provide diversion agreement to the child, they have to see certain conditions like nature of the crime, child's past criminal record and family background, and the implications the child poses in the community if he avails diversion agreement.
Meanwhile, participants were also advocated on Child Care and Protection Act of Bhutan 2011, challenges faced by the child in conflict with the law, causes of child abuse and how to respond to child protection concerns.
Similar training and advocacy programmes were also conducted in Zhemgang, Paro, Chukha and Thimphu. Nazhoen Lamtoen is currently conducting the programme training in Trashi Yangste as well.
The training programme is supported by European Union, UNICEF and Helvetas Bhutan.
Sonam Tshering