Healthy Drukyul online campaign- a welcome move
Aug 3, 2020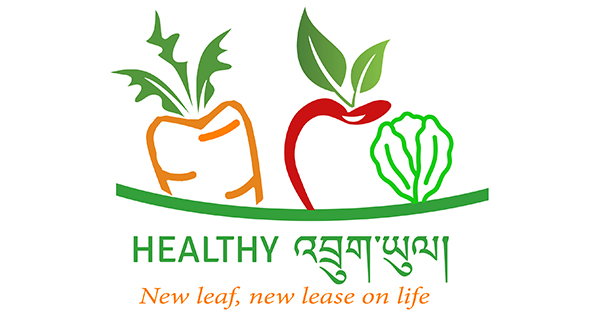 The initiative to promote a balanced diet and proper nutrition through the 'Healthy Drukyul' online campaign, initiated by the Prime Minister's Office, is a welcome move in addressing nutrition-related issues among the Bhutanese population.
As per the National Nutrition Survey Report 2015, over 43% of children under the age of 5, are living with Anaemia, a blood-related condition. Experts in the field of diet and nutrition attribute the condition to poor or unbalanced diet and nutrition.
According to the PMO, the campaign is a personal initiative of the Prime Minister to promote a healthy lifestyle, use of local produce, and reduce food import.
The 'Healthy Drukyul' online campaign will be sharing various information and tips related to diet and nutrition on Facebook. The campaign will also feature experts talking on diet and nutrition and promoting it at an institutional level.
Lyonchen Lotay Tshering, who is also a medical doctor, has been vocal about the poor food habits of Bhutanese, especially the inherent love for rice.
Speaking to the media group during a press brief on April 24, the PM said, "It is important to change food habits. One does not necessarily have to depend on rice. It can be substituted by other healthy foods."
According to the World Health Organization, five servings of different fruits and vegetables a day make up healthy food. However,  the National Survey for Non-communicable Diseases in 2014  pointed out, over 65% of Bhutanese lack the daily nutrients.
Speaking to BBS, Sr Nutritionist at Gidakom Hospital, Hari Prasad Pokhrel welcomed the Healthy Drukyul initiative.
"Iron basically comes from dark green vegetables and fruits but because of our poor dietary diversity, anemia is still a problem in Bhutan. On the other hand, our diet is mainly composed of rice because of which obesity and overweight is on the rise in Bhutan. Through this, other risk factors are also involved such as hypertension, diabetes and other blood pressure and other NCDs. This initiative led by the Prime Minister's Office is very timely because it is about time that we try to change our food habits".
The online campaign launched on July 27 has picked up momentum among netizens in the country, garnering close to 1500 followers in less than a week.
Tshering Dendup