Two forest officials from Phibsoo Wildlife Sanctuary awarded recognition
Aug 1, 2020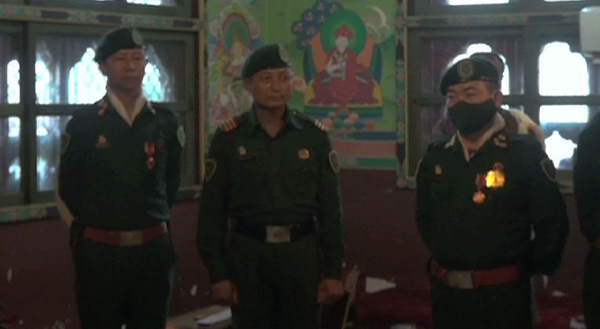 Two forest officials from Phibsoo Wildlife Sanctuary were recognized for discovering five new bird species in Phibsoo Wild Life Sanctuary.
Coinciding with the World Ranger Day celebration yesterday, Namgay Dorji and Tendel Wangdi were awarded recognition certificates from the Prime Minister by the Sarpang Lam Neten.
Namgay Dorji, ex-armed force personnel had enrolled as a forest security guard in 2009. Out of sheer interest, he had started taking pictures of birds in the wild during field trips with forestry officials.
He discovered three different species of birds-Rusty Tailed Flycatcher, Isabelline Shrike and Brown Fish Owl.
Tendel Wangdi, a forest officer discovered two bird species- Indian Spot-billed Duck and Pin-tailed Parrotfinch.
They also discovered three different snakes species -St. John's Keelback, Nikhil's Kukri Snake, and Himalayan black- striped snake in Phibsoo Wild Life Sanctuary.
Karma Wangdi