Farmers of Norboogang in Pema Gatshel celebrates good maize yield this year
Jul 14, 2020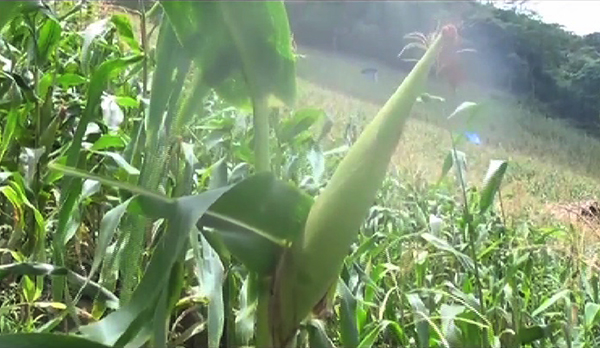 Farmers in Norboogang village, Pema Gatshel are celebrating good maize yield this year.  This was possible with the use of new hybrid maize seed they received from the Dzongkhag Agriculture sector.
According to the Dzongkhag Agriculture Officer, Tashi Phuntsho, the hybrid seed named P3502  is an imported variety and following successful trials at research centers, the seed was supplied to enhance the production of maize.
He said the Pema Gatshel agriculture sector started the hybrid maize programme with support from ARDC Wengkhar funded by CARLEP, IFAD.
The hybrid seed variety which has the capacity to produce 2000 kg per acre in research stations can produce 1200 kg per acre in a farmer's field.
Farmers of Norboogang in Pema Gatshel celebrates good maize yield this year

Farmers in Norboogang village, Pema Gatshel are celebrating good maize yield this year. This was possible with the use of new hybrid maize seed they received from the Dzongkhag Agriculture sector.According to the Dzongkhag Agriculture Officer, Tashi Phuntsho, the hybrid seed named P3502 is an imported variety and following successful trials at research centers, the seed was supplied to enhance the production of maize.He said the Pema Gatshel agriculture sector started the hybrid maize programme with support from ARDC Wengkhar funded by CARLEP, IFAD.The hybrid seed variety which has the capacity to produce 2000 kg per acre in research stations can produce 1200 kg per acre in a farmer's field.

Posted by BBS on Tuesday, July 14, 2020
Thinley Dorji