Wamrong Dungkhag Court holds Opening Statement of the alleged battery case
Jul 8, 2020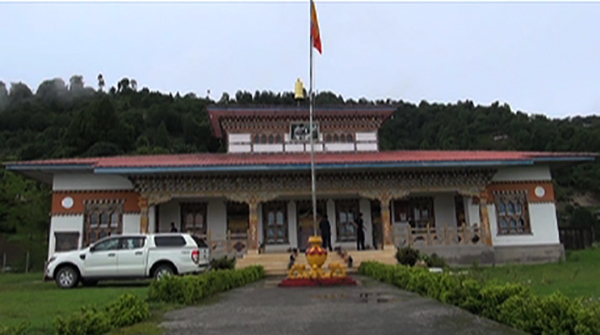 The opening statement of the Wamrong battery case involving the Drangpoen's wife and the wife of the cleaner and her son was held yesterday at the Wamrong Dungkhag Court. Thrimshing police, prosecuting the case on behalf of Wamrong police to avoid conflict of interest, is charging the Drangpoen's wife for trespassing and battery pertaining to the incident that happened on 26th of April this year.
The wife of the cleaner and her son were also charged for assault.
Responding to the charges, the Drangpoen's wife said she went to the cleaner's house with a good intention and to talk about the 18-year-old son's behaviour towards her. According to her, the son, with a screwdriver in his hand, came charging towards her along with his mother. This, she said, led to the incident. Moreover, she said that she is charged for battery based on the short video clip of the incident which went viral on social media. There is no evidence to show if she used anything to beat the defendants. She also sought clarification on the legality of sharing the video clip and defaming her family even after the case was already in the court.
On the other hand, the legal representative of the cleaner's wife and her son submitted that as per section 96.2 of the Civil and Criminal Procedure Code, there is no scope to charge the defendants of assault based on a short video clip. She requested the court to dismiss the charges. At the same time, the lawyer said there is no evidence of the son using slang words. She added the statements that the two women gave to the police regarding the matter are fabricated and they are relatives of the Drangpoen's wife. They are not charged for false statements, the lawyer added.
Besides, the lawyer said prosecutors have not charged the individuals for failure to report the crime.
The lawyer submitted that the Drangpoen's wife should be charged for harassment as well and made to compensate the cleaner's wife for causing her distress.
Meanwhile, during the opening statement, Thrimshing police verbally requested the court to summon Namgay Zam to court for questioning her on the post she wrote on her Facebook page on 5th July alleging police of fabricating facts related to the case.
The Dungkhag Court reminded the media, including social media users, of its roles and responsibilities in informing the public accurately and educating them on laws and related regulations of the country.
The rebuttal hearing will be held tomorrow.
Sonam Darjay